Want to Become a VA?
Invest in The VBSS!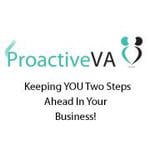 FREE Sample Chapter




Get Your FREE VA
Member Button Here!


141,156

Total Posts

16,701

Total Members

Jackie Campbell

Newest Member

633

Most Online
14 users are online (in the past 15 minutes)
1 members, 13 guests, 0 anonymous users (See full list)
Lisa T.
Members Registered Today: 1 [Expand] [Collapse]
The following members have registered today:
Jackie Campbell
Members Online Today: 15 [Expand] [Collapse]
Most members ever online in one day was 168, last accomplished on 21 Oct 2013.

The following members have visited today:
bevridge, Davidsmith2, durnicync, Jackie Campbell, jasonl1667, Karen W, klschuermann, Legaltype, Linda55, Lisa T., Mena, Najade, Pamela A, PauletteVA, Tawnya