Want to Become a VA?
Invest in The VBSS!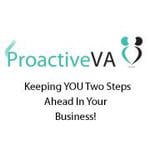 FREE Sample Chapter




Get Your FREE VA
Member Button Here!



Posted 27 July 2012 - 04:16 PM
Feel free to post your Pinterest Username so all of us VAs can follow each other.
Mine is:
ImLovingThis
---
Posted 28 July 2012 - 05:44 AM
---
Posted 28 July 2012 - 01:24 PM
---
Posted 28 July 2012 - 04:12 PM
---
#5 Guest_ashields_*
Posted 29 July 2012 - 07:23 AM
Mine is www.pinterest.com/ashields1133

---
Posted 27 November 2012 - 09:05 AM
Mine is www.pinterest.com/jerilynnwoods. My Pinterest boards are a little different because one of the things I do is offer stock images (my own photos and artwork), so I post a selection of my available-for-free images on Pinterest.
These free images are not public domain - they are available under a Creative Commons BY license, so they can be used for free for any purpose as long as the user attributes them to me, i.e. "photo by Jeri-Lynn Woods". Under Creative Commons licensing, the creator retains copyright in the creation, but makes the creation available for free by assigning limited rights (whichever ones you select) to users. If you are a creative VA (writer, photographer, graphic designer, whatever), you may want to check into Creative Commons licensing - visit
http://creativecommons.org/about.
---
Posted 27 November 2012 - 10:53 AM
---
---
Also tagged with one or more of these keywords: pinterest, social networking
0 user(s) are reading this topic
0 members, 0 guests, 0 anonymous users