Here are a couple of offers that are ending March 31st that I want to bring to your attention that I highly recommend all Virtual Assistants have a look at investing in for their business.
Hope your mid-week is going well. I know many are on March break with their children (my son is here now visiting YAY!) so you may be distracted which is why I thought I'd bring these offers to your attention again so you don't miss out on them.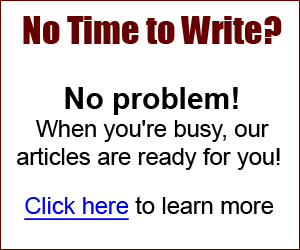 1) First…Your online business needs an ongoing supply of fresh content in order to attract repeat visitors.
The challenge for business owners like you is finding a source for quality content to keep your business growing. I'm here to tell you your search is over.
Check out my friend Nicole Dean's PLR which I use all the time to create quality content for my business.
You can learn more about it here:
http://www.VAnetworking.com/easyplr
Plus here's the bonus webinar we had this past month with Nicole that you can listen to until March 31st.
http://www.VAnetworking.com/downloads/nicoledean
2) Do you look at other people's websites and wonder how they can afford to have all those great looking graphics on their sites?
Or maybe you want to create banners and buttons for quick promotions and don't have time to search for a reliable graphic designer who's also FAST…
Well then you'll want to check out the link above, it's going to help.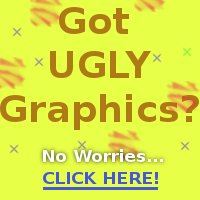 If you've ever struggled with getting graphics for your website, blog, or marketing promotions then I've got good news. There's a tool that does close to everything Photoshop can do – it's called Gimp.
The good news? Gimp is totally free.
And now you can learn how to use Gimp to create banners, buttons, website headers, social media backgrounds (think twitter and facebook) quickly and easily for less than $20.
Check it out here:
http://www.VAnetworking.com/gimp
Use this coupon code to get $10 off: gimp
Angela Wills, our forum member who created this product, told me she's raising the price on March 31st so if you are interested make sure to check it out and grab your copy now. Get it for only $17 with coupon above
Here's that link again:
http://www.VAnetworking.com/gimp
To Your Virtual Success…
Tawnya Sutherland

Tawnya is a Certified Internet Marketing Business Strategist from the University of British Columbia and has owned her own VA business for 20+ years. Her online marketing skills founded her VAnetworking.com in 2003, the market leader in the Virtual Assistant industry. Tawnya has become the go-to spokesperson and expert trainer/coach for Virtual Assistants wanting to share, learn more, and grow their businesses.
CLICK HERE
to check out all our FREE resources for VAs.


Latest posts by Tawnya Sutherland (see all)