Contest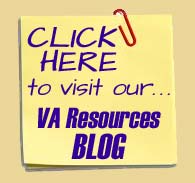 Categories


Want to Become a VA?
Invest in The VBSS...



Are You a VAinsider?


Upgrade Your
FREE Account &
Receive Today...
* Access to Our Job Board
* Weekly VA Training
* Group Coaching
* Private Mastermind Area
* Business Templates & Contracts
* Plus Many Other Benefits!
Grab Your FREE 1 Month Trial Here!