February is half way through and it's almost March!
Where does the time go??? What have you been doing this past month to market your business? Remember, marketing is an ever ongoing process and we should spend 20% of our week marketing our business.
I'm getting ready this month to market our next VAvirtuosos.com Spring Series (VAVS5) and if you are a Virtual Assistant who would like to speak at it, please submit your speaking topic to us. Deadline ends February 24th. You do not have to be a professional public speaker to share your knowledge with our network. You just need to be one of us (a VA) who can teach us something of value that has helped you in your Virtual Assistant business. Let's learn from one another, its the best way to succeed! Submit your presentation here.
On a personal level, I just had my mom visit from Ontario for 10 glorious days of mother-daughter bonding. Miss you mom!
Have you hugged your mom lately? If not, do it right now 😉
Is Your Computer Running Slowly and About to Crash?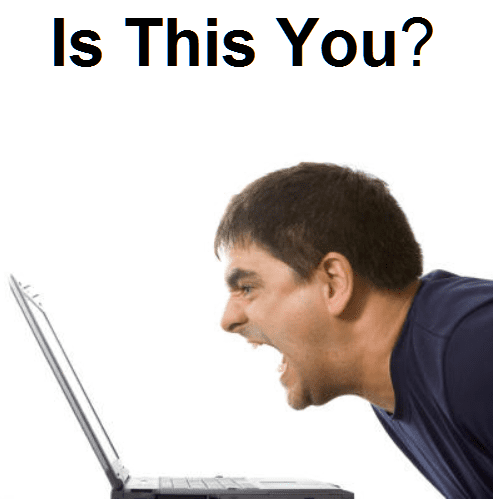 Avoid the blue screen of death, My Computer Guy, Mike Van Ert, has an awesome deal for you this week…
This is the best computer maintenance offer he has ever made, a whopping $141 savings over his regular $240 price for six months of remote computer maintenance and updates.
What makes it even better is he works to your schedule. He does all his work at night when you're done for the day. (He also works on the weekends too). I've been using Michael for the past 3 years and I've never had a problem with virus or updates. My computer has yet to crash!
I love his service and highly recommend it for you and your clients. You just never know when your business will suddenly stop because your computer went down. Avoid that, get Michael's offer today 🙂
In summary, great price + great service = great deal!
Visit here to read all about it.
---
Looking for Speakers in the VA industry
We are looking for speakers who are in the Virtual Assistant industry for our Spring http://www.VAvirtuosos.com (VAVS5) series on March 26-30th, 2012. No experience necessary, just a desire to share what has helped you in your VA business to others in our industry.
Please apply here with your topic idea
We are also starting to fill up our sponsor slots so don't miss this amazing opportunity to market your wares to Virtual Assistants worldwide.
---
NOW Accepting Coupon Deal Submissions
We are now accepting coupon deals submissions from product and service providers for 2012 that would like to get their products into the forefront of the Virtual Assistant market. Please contact us directly at: www.VAcoupondeals.com
Your VAmotiVAtor from VAinsiders.com
Begin hanging out with positive, supportive people and avoid people who are negative and always complaining. It is amazing the impact this will have on your self-confidence and the thoughts you have about yourself and your business. When you socialize with people that have a positive attitude you will find that you have fewer negative thoughts and your relationships with both yourself and others will improve dramatically.
Receive more motiVAtional moments plus business strategies by Becoming a VAinsider Club member today!
Your VAinsider Club membership starts at only $7/mth. Not much to pay nowadays to help your business get the upper hand in the virtual service world. What are you waiting for?
JOIN TODAY at www.VAinsiders.com
NEXT FREE TRAINING WEBINAR…
VAjot Social Time For Virtual Assistant
TOPIC: VAjot Socials every Thursday for #VAjot Socials at 4pm PST.
REGISTER HERE to be put on our list for future webinars and to get password. If you are already registered, no need to register again as password is: EDUCATE
It's a social networking webinar to JOT down everything on our minds, from introducing new members to discussing positive flows within our businesses. We guarantee it will be a fun and informative social night for all to hang with their peers in the VA industry! All Virtual Assistants (or wanna-bees?) welcomed and please bring your URL with you to promote to us.
Stay up to date with times of all our educational business webinars by adding our schedule to your Google calendar now at:
If you haven't joined our FREE Virtual Assistant Networking Forumyou are sorely missing out on a huge resource for your business. With over 15,000 registered members and over 134,000 topics and posts, you'll find the answers to every question imaginable about virtual assistance. And if you don't find the answer, then just post your question and within minutes someone will kindly help you out.
Our Motto: No question is ever stupid, stupidity comes from not asking when you have the opportunity (VAnetworking.com) to do so.
HOT DISCUSSIONS THIS WEEK:
TIme Sheet Program for client billings
What are the top 3 business productivity apps/software you use?
Invoicing Clients – What system do you use?
VAinsiders.com Club Mastermind Forum Members Only:
Is Your Business Brain Foggin' Up?
VA Tips to Overcome Time Management Obstacles

Here's a cool new free PLR report ready and just waiting for you to download it with no strings attached. This one is called: "Stress Busters for the Mom on a Budget" and gives your readers 12 stress-busting ideas that are absolutely free or nearly free.
You can get the report and our original 9-pack of free PLR articles too. They're all right here for you to DOWNLOAD HERE
To your $uccess!
Tawnya Sutherland, VA Market Leader
Certified Internet Marketing Business Strategist
PS: A warm welcome to all our new subscribers this week. I look forward to helping you answer all the questions you may have in your virtual business. Remember no question is ever stupid, stupidity comes from not asking when you have the opportunity (VAnetworking.com) to do so.

Tawnya is a Certified Internet Marketing Business Strategist from the University of British Columbia and has owned her own VA business for 20+ years. Her online marketing skills founded her VAnetworking.com in 2003, the market leader in the Virtual Assistant industry. Tawnya has become the go-to spokesperson and expert trainer/coach for Virtual Assistants wanting to share, learn more, and grow their businesses.
CLICK HERE
to check out all our FREE resources for VAs.


Latest posts by Tawnya Sutherland (see all)