VIRTUAL ASSISTANTS: Here's your Weekender Report to keep you "IN THE KNOW" with informative and entertaining resources for your virtual business success this coming week!
Included are:
VIRTUAL NEWS YOU CAN USE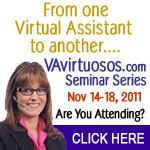 1) ONLY 17/100 SEATS LEFT for our VAvirtuosos Seminar Series (VAVS4)! This is our 4th season and once again we have some fantastic Virtual Assistants willing to share their knowledge with you to help you overcome hurdles in your service business.
These VAs have been there and done it!
After all: who better to learn trade secrets from than VAs who are slugging it out in the trenches and succeeding?
TOPICS for VAVS4:
Everything You Ever Wanted to Know About Becoming a VA But Were Afraid to Ask!
Why Every VA Needs WordPress!
How Virtual Assistants Can Get Started with Nurture Marketing Projects
Virtual Bookkeeper Tools, Tips and Best Practices
Marketing Your Expertise: Information Products and Why Your Business Needs Them
Networking and Press Releases – What They Can Both Do For You and Your Business
 5 Step Formula for Attracting a Steady Stream of Clients
How a Signature Program Can Add Revenue to Your VA Business
How to Use PowerPoint to Create Marketing Videos
How to Use Video and Audio to Market Your VA Practice
Looking For Your Niche? Sometimes It Just Finds You…
10 Tips to Make Your LinkedIn Profile Work for You!
5 Easy Ways to Create Your Amazing Authentic Brand Identity: People Buy You!
List Building Basics for The Virtual Assistant
Stand Out! How Virtual Assistants Get Noticed and Attract Attention from Potential Clients
The Top 5 Technologies that VA's Need to Know to be Ahead of Their Clients
Offshore Freelancers – Threat or Opportunity?
PLUS MORE!
And get a hold of this price >> ONLY $19 to attend all LIVE webinars!
Our VAVS4 online conference (From one Virtual Assistant to Another) will be LIVE Monday, November 14th and we hope to see you there.
You know from past years it is an event no Virtual Assistant should ever miss and it's still priced at an affordable amount as always. Only $19 for 20 seminars!
Don't wait, register today at the link below:
2) We are still looking for sponsors for our VAvirtuosos Seminars (VAVS) so please share with your business colleagues.
We have only Package #3s available now. Read all about these Virtual Assistant Market advertising opportunities.

3) If you need endless content for your Blog, Ebooks, and Newsletters, look no further than my friend, Nicole Dean. She has the best source of Private Label Rights (PLR) articles, reports and eCourses online today. Learn how you can quit writing endlessly and start making money today.
VAinsider Club MotiVAtor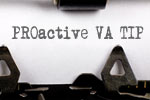 Many of us make the mistake of simply hearing our clients rather than listening to our clients. The difference between hearing and listening is that when you begin to listen you begin to be pro-active. Oftentimes listening means "hearing" between the lines and recognizing the problems that exist, even when they remain unspoken. When you begin to take the time to listen to your clients your clients will realize that you truly are a partner in their business and interested in their success.
Receive more motiVAtional moments plus business strategies by becoming a VAinsider Club member today!
Your VAinsider Club membership starts at only $7/mth. Not much to pay nowadays to help your business get the upper hand in the virtual service world.
What are you waiting for? Become a VAinsider Club Member (Starting at $7/month).
eSEMINAR SCHEDULE – Mark your calendars!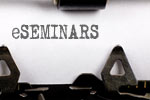 Stay up to date with times of all our educational business webinars by adding our schedule to your Google calendar now!
VAinsiders.com Members ONLY:
Date: Tuesday, November 22nd, 2011 (3rd Tuesday of every month)
Time: 4PM PDT (TimeZone Converter)
Level: Supercharge Only
Presented by: Tawnya Sutherland
Topic: Contingency Planning – Technology
Description: In the fourth of our contingency planning series we will talk about the technological aspects of contingency planning. We will look at how technology can affect your business and provide you with the tools to prepare some solid contingency plans to ensure your business can stay ahead of technological advances. Join us at http://www.VAinsiders.com

All VAnetworking.com Members:
Join us for #VAjot Socials at 4pm PDT every Thursday Night.
It's a social networking webinar to JOT down everything on our minds, from introducing new members to discussing positive flows within our businesses. We guarantee it will be a fun and informative social night for all to hang with their peers in the VA industry! All Virtual Assistants (or wanna-bees?) welcomed and please bring your URL with you to promote to us.
Make sure you are registered to receive passwords to our complimentary webinars by signing up one time.
Follow our hashtag on Twitter: #VAjot
*****************************
HOT TOPICS AT FORUM THIS PAST WEEK:
You must be logged in to our Virtual Assistant networking forum to view responses below. Membership is FREE, Join our Virtual Assistant Social Network today!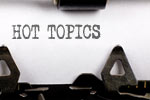 How Many Virtual Assistant are there in the World?
Know Thy Services & Boundaries
VAinsiders.com Club Mastermind Forum Members Only:
Procrastination DOES Affect Your Business
Read over 100,000 Virtual Assistant discussions at our Virtual Assistant Social Networking Forum It's FREE to join! What are you waiting for?
WEEKEND FREEBIE: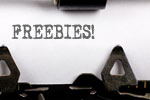 I was talking to my dear friend and business colleage Virtual Assistant Nina Feldman this week and she has some valuable resources on her website that you can download and access for FREE!
First, she's got an Virtual Assistant expense and time worksheet to help you determine your billing rate.
Second she has an informational webpage explaining 101 ways to utilize the services of a Virtual Assistant that you won't want to miss!
And until next week…
To Your Virtual Success,

Tawnya Sutherland, CIMBS
The Market Leader for Virtual Assistants since 2003 www.VAnetworking.com

Tawnya is a Certified Internet Marketing Business Strategist from the University of British Columbia and has owned her own VA business for 20+ years. Her online marketing skills founded her VAnetworking.com in 2003, the market leader in the Virtual Assistant industry. Tawnya has become the go-to spokesperson and expert trainer/coach for Virtual Assistants wanting to share, learn more, and grow their businesses.
CLICK HERE
to check out all our FREE resources for VAs.


Latest posts by Tawnya Sutherland (see all)