VIRTUAL ASSISTANTS: Here's your Weekender Report to keep you "IN THE KNOW" with informative and entertaining resources for your virtual business success this coming week!
Included are:
VIRTUAL NEWS YOU CAN USE
1) As a holiday special until year end, take $50 off any of our Virtual Assistant Specialty Education Series (VASES) programs. We currently have two VASES programs to choose from:
*** Setting up your Virtual Assistant Presence on the Top 3 Social Media Platforms taught by Kathy Colaiacovo
*** Writing Website Copy that Ranks High & Gets More Clients! Taught by Karon Thackston
With the $50 OFF coupon you'll pay only $147 for these top-notch 6 session video training courses that will definitely put your ahead of your competitors. Taught in video format which allows you to learn right in the comfort of your own office whenever you want. Easily fit these courses into your holiday schedule. You'll also receive bonuses from each trainer and special access to our VASES forum to ask the trainers specific questions about anything during your learning experience.
Upon graduation, you'll receive your VASES badge to proudly display on your website to gain credibility with your current and future clients and further market you and your business.
To receive $50 off, Upon ordering use coupon code: VASES50

2) The holiday season is fast approaching us. Are all your greeting cards stamped and ready to send off to your clients, business colleagues, friends and family? For most of us, this seems like such a daunting project organizing your greeting card list and sending out personalized cards yet it is crucial to connecting with your market.

A simple card referral system I use is SendOutCards. I can upload a spreadsheet of all my contacts, personalize one card with my picture/logo on it, add my handwritten note with my signature on it and then click SEND TO ALL! Within an hour I can easily send 1,500 customized greeting cards to my people. I can even add gifts!
ry it out yourself. I've set up a F.R.E.E. trial at the link below where you can send out a card to a client or friend right now.
Please send a holiday greeting card to a client or friend on me…
Please try it on me by clicking here

3) NOTICE: Because of my longer than expected move to my new office, I'm changing our holiday bash date to a New Year one of January 5th, 2012.  More info here. Also, we are STILL accepting prize donations for our upcoming Vanetworking Holiday Bash held every year. Contact me directly to learn more about how you can give to the Virtual Assistant audience and market your business through your contribution to our network.
VAinsider Club MotiVAtor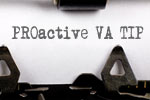 You've all heard the saying "knowledge is power". Learning a new skill will allow you to not only expand your business, but will also provide you with a sense of accomplishment. There are so many new opportunities for Virtual Assistants today if you are willing to open the possibilities. Even more rewarding is the way that you will feel when you open the door to a new skill.
Receive more motiVAtional moments plus business strategies by becoming a VAinsider Club member today!
Your VAinsider Club membership starts at only $7/mth. Not much to pay nowadays to help your business get the upper hand in the virtual service world.
What are you waiting for? Become a VAinsider Club Member (Starting at $7/month).
eSEMINAR SCHEDULE – Mark your calendars!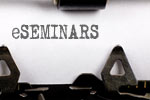 Stay up to date with times of all our educational business webinars by adding our schedule to your Google calendar now!
All VAnetworking.com Members:
Want to attend a virtual networking holiday party of festive fun? Then don't forget to register for our Annual VAnetworking.com Holiday Bash > Happy New Business Year on January 5th, 2012. With thousands of $$$ in freebies and prizes to give-away from our sponsors, this is an event you won't want to miss.
Join us for #VAjot Socials at 4pm PDT every Thursday Night.
It's a social networking webinar to JOT down everything on our minds, from introducing new members to discussing positive flows within our businesses. We guarantee it will be a fun and informative social night for all to hang with their peers in the VA industry! All Virtual Assistants (or wanna-bees?) welcomed and please bring your URL with you to promote to us.
Make sure you are registered to receive passwords to our complimentary webinars by signing up one time.
Follow our hashtag on Twitter: #VAjot
*****************************
HOT TOPICS AT FORUM THIS PAST WEEK:
You must be logged in to our Virtual Assistant networking forum to view responses below. Membership is FREE, Join our Virtual Assistant Social Network today!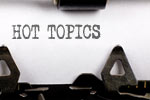 Social Media Widgets Help
What type of reports do you create?
VAinsiders.com Club Mastermind Forum Members Only:
Read over 100,000 Virtual Assistant discussions at our Virtual Assistant Social Networking Forum It's FREE to join! What are you waiting for?
FEATURED PRODUCT REVIEW:

Featured Product: Hootsuite $0+
Description:Organize all your social media campaigns in one place. Facebook, Facebook Page, Linkedin, Twitter and even your blog RSS feeds.
This online program is fantastic if you have many clients social media accounts that you look after. You just have to sign into one place and voila! All your accounts are at your fingertips.
If you are into social media and have not tried Hootsuite out yet, have a look at it today. You'll wonder how you ever lived without it.
Read Forum Feedback on Hootsuite here
WEEKEND FREEBIE: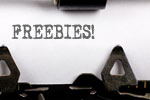 Here's a holiday gift from VAnetworking.com… Our eBook entitled: Expert Advice For Your VA Business eBook (valued at $19). Over 4 years of virtual business-related articles from the ever popular VAnetworking Newsletter. Experts share their wisdom to YOU through short, easy to understand articles to help your virtual business succeed!
Happy Holidays everyone and to your VA success in 2012!
And until next week…
To Your Virtual Success,

Tawnya Sutherland, CIMBS
The Market Leader for Virtual Assistants since 2003 www.VAnetworking.com