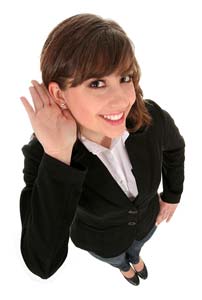 Just HEARD the words… "Virtual Assistant (VA)" and YOU want to learn more?
SIGN UP TODAY… FREE TO JOIN! We have every resource you'll ever need on virtual assistance right here so dig in and start learning today.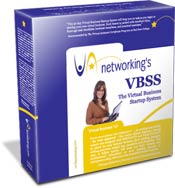 Want to Start Up Your Own VA Business?
Then checkout our globally proven, acclaimed Virtual Assistant business start up system and instruction by The VA Expert herself, Tawnya Sutherland.
This VA start up program is designed specifically to get your Virtual Assistant business up and running easily, quickly, without the stress of doing it from scratch in just 30 days.
Become a Virtual Assistant Today!  CLICK HERE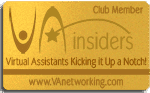 JOIN Our VAinsider Club!
Do YOU want something a little more "exclusive," a "total package" designed for the discriminating VA who hasn't got the time to shop around for coaching, training and access to good clients and jobs waiting for you? How about a membership club that has it all in one place for you!   If You're Ready to Get Serious About Your Virtual Assistance Business … The VAinsider Membership Club is the answer to your sleepless nights, your unanswered business questions, your desire to be the fabulous service provider you know you can be. CLICK HERE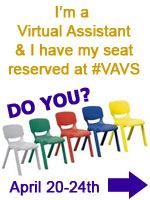 Attend Our VA Online Conference
Don't miss our Virtual Assistant Online Conference starting the week of November 16-20th, 2015.
Tickets Now on Sale!
Reserve Your Ticket Today Seminars that you can enjoy from the comfort of your home office via our online webinar platform. No commute expenses involved! ONLY 200 SEATS SOLD…Don't wait get your ticket today.
The Market Leader in the
Virtual Assistant Industry
28,500+ Members Since 2003
LOGIN HERE Not a member yet? FREE to Join!

Do you NEED office help before you collapse from sheer exhaustion?
Would you like to be more organized?
FREE time, is it just a far off dream now?
YES?? Then you need a Virtual Assistant!
Here you'll find all the resources ever needed to learn how to outsource your business work overload to a VA and free up your time to do the things you love doing, whatever that may be! We even have
2 FREE ebooks
inside on how to find the perfect VA for you.


Here you'll find oodles of Virtual Assistant resources for your business success, many of which are FREE! From VA toolbars to our highly acclaimed Virtual Assistant social networking forum, you'll find everything you need to keep your Virtual Assistant business running top notch. Connect, share, discuss, support, promote and network with other VA Virtuosos just like you! Get hired by more clients! What are you waiting for?



For those Virtual Assistants
who are serious about their business
and know that success is found faster by investing in you! Our VA Training center houses all the Virtual Assistant training resources you'll ever need for your virtual service business.
Rise above your competitors
by becoming certified as a Virtual Assistant, getting that Virtual Assistant training certificate or learning a new specialty service that will boost your revenue stream today!