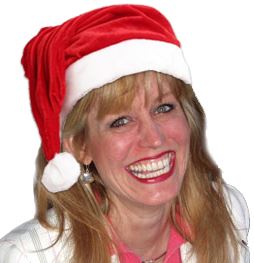 Already registered? LOG IN HERE to access your stocking stuffers!
---
Happy Holidays! I'm Tawnya Sutherland and I've been helping Virtual Assistants (freelancers who work from home) kickstart and sustain their business dreams online now for over 20 years.
Along the way, I've met some major industry influencers and savvy successful entrepreneurs which got me thinking. "I wonder if any of these awesome friends/associates would like to share a business related stocking stuffer with my network?"  Products like business training, templates, PLR, planners, challenges, toolkits, worksheets, motivational audios, etc. to help with your marketing so you can land more clients! AND guess what? They said YES to giving my network some business training products FOR FREE to help YOUR business succeed and prosper in 2019. 
20 FREE business training GIFTS ($2,000+) for you!
SO, ARE YOU READY TO OPEN UP YOUR STOCKING from Santa Tawnya? 😉
If learning is your game, you'll want to quickly dig in and open up all the gifts I have brought down your virtual office chimney JUST FOR YOU to fill your company stocking this year. I have 20 contributors this season to DECK YOUR BUSINESS out with knowledge, strategies, motivation and wisdom to help you kickstart your business and find more clients in 2019. Over $2,000 in gifts!
Wishing your service-based business a prosperous 2019!
Register below for

 FREE ACCESS

 to all 20 GIFTS…
You will also be subscribed to VAnetworking.com's email list to receive periodic tips, strategies, and updates surrounding the Virtual Assistant industry from your stocking stuffer host… and of course you are completely welcome to unsubscribe at any time. Read our Privacy Policy in our footer below.
Below are the stocking stuffer gifts you'll have ACCESS to FOR FREE once you REGISTER.
What are you waiting for?

Happy Holidays!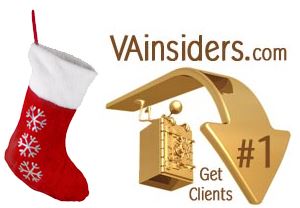 Tawnya Sutherland's Stocking Stuffer ($97 value) 
Become a Proactive VA Training Track
What is a Proactive VA? A Virtual Assistant who strategically seeks ways to help their client's business grow because of an invested interest in their business. If the client succeeds -> the VA succeeds!
You'll gain access to one of my most popular training tracks inside my VAinsiders Club. This series of 3 video workshops presented by Tawnya Sutherland, Certified Internet Marketing Specialist and Founder of VAnetworking.com, will help you take your VA business to that next level of success.  If your ultimate goal in business is to have the lifestyle you've always dreamed of whether it be the ability to take all the time off you want or have that six-figure plus income you've been hearing about then you need to become Proactive.
Proactive VA's Stocking Stuffer ($197 value) 
30-Day Challenge to a Bigger Email List, Better Relationships and More Results!
For the next 30 days, this challenge will ensure you are working on growing your list and selling more stuff.  Self-paced to start when you want, it includes the most practical, interactive and result-focused opportunity possible so that you can ensure your mailing lists are the most powerful asset that your business owns.  
Here's what's included…30 days of butt-kicking to get you where you want to be! Once you join you'll receive 30 days of guidance and organized tasks to help you grow, nurture and sell more to your list.  These tasks are all designed to help you feel at home outside of your comfort zone and force you to focus on activities that are most beneficial to you and your goals.  Don't think that you can just sign up and forget about it.  You will be reminded daily to get a move on and make this happen.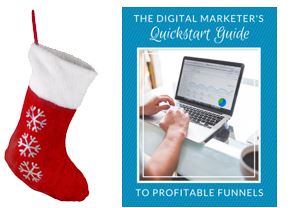 Cindy Bidar's Stocking Stuffer (Value $67)
The Digital Marketer's Quickstart Guide to Profitable Funnels
If you're tired of chasing after clients, it's time to put your marketing on autopilot with a client attracting, sales closing, referral producing funnel. The Digital Marketer's Quickstart Guide to Profitable Funnels takes you step-by-step through the process of creating a free opt-in funnel, from goal setting through monetization. All you have to do is add traffic!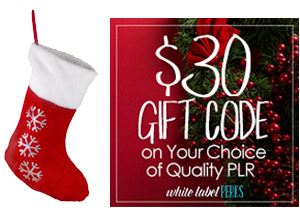 Kelly McCausey's Stocking Stuffer (Value $30)
$30 Gift Code for Any PLR
$30 Gift Code for your choice of any quality PLR she offers at White Label Perks. Our specialty is in business and self-development topics so browse to find the perfect content to share with your peeps!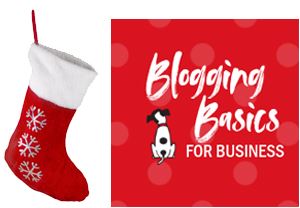 Kathy Colaiacovo's Stocking Stuffer (Value $67)
Blogging Basics for Business
You CAN Increase Website Traffic, Leads & Sales when you Discover how to Easily Optimize your Blog Articles to Boost Business. Blogging Basics is a Self Study Program that will teach you how to Write and Format a Blog so it WORKS for your BUSINESS!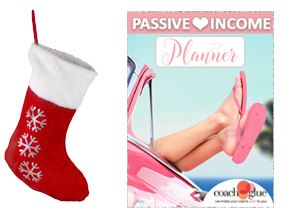 Coach Glue's Stocking Stuffer ($37 value) 
Passive Income Planner
Are you tired of trading time for dollars? Like literally tired? Like you could go take a nap RIGHT now?
This limitation puts a cap on your earning potential and frankly, it's exhausting. And while you may not want for anything, you still cannot make the impact you want to make, simply because you're lacking in either time or money. If they are directly connected, then taking time away from work means that you stop making money.
Ask any successful entrepreneur, and they'll tell you that the key to building a sustainable business that doesn't burn you out lies in the ability to leverage your time by creating passive, recurring income. And it's not that difficult to do, with just a little planning!
This package was created so you can create your own passive income plan. But then you can also coach your clients 1:1 or through a group coaching program, and teach them about one of the hottest topics – building passive income so you're not always trading dollars for hours.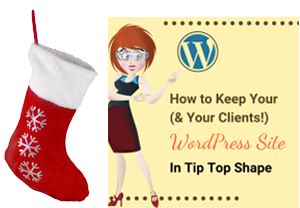 Renee Shupe's Stocking Stuffer (Value $47)
How to Keep Your (& Your Clients!) WordPress Site Up To Date 
Updating and keeping your WordPress website can be a challenge! This guide to keeping your (& your clients!) WordPress site in tip-top shape will give you everything to keeping it secure and updated.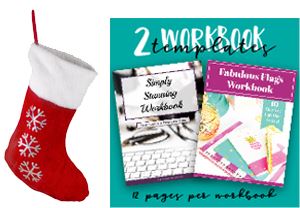 Tomi Kareis's Stocking Stuffer (Value $54)
Workbook Templates
Make beautiful workbooks, checklists, and other documents quickly and easily with two of my most popular Powerpoint workbook templates. Each template includes 12 pages that you can edit and add your branding and content. These templates can be used in your own business or used to make products for your clients' businesses.
Both workbooks include the following types of pages: 1 Cover, 1 Introduction to the Author page, 2 Written content pages, 2 Checklists, 5 Worksheets, and 1 Quote or chapter division page.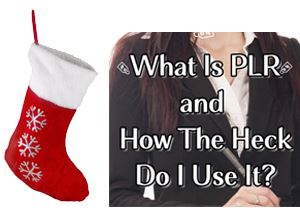 Piggy Makes Bank's Stocking Stuffer (Value $124)
What Is PLR and How The Heck Do I Use It? 
What Is PLR and How The Heck Do I Use It?
An introductory guide to pre-written content and how to effectively use it as part of your overall content marketing strategy.
You'll also receive a coupon code to choose any of our PLR up to $87 value.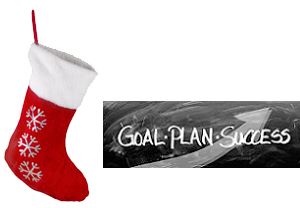 Sonya William's Stocking Stuffer (Value $47)
How to Set Yourself Up For Sucess!
Are ready to embark upon your journey of setting yourself up for success? As a VA you provide a valuable service to so many other people, so I'm glad to see you taking the time to nurture yourself. I hope my "How to Set Yourself Up for Success" bundle is helpful. It includes 7 Key Questions to guide you in achieving success in the area you choose to focus on, 10 Great Success Quotes to provide encouragement throughout your process, and an offer of a $30 savings if you choose to have a Success Mindset Clarity Session with me. This is where we'll have 45 minutes together to set you up for achieving your desired goal.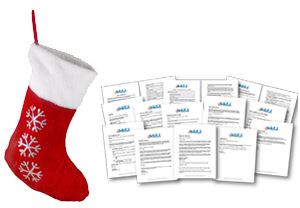 Alice Seba's Stocking Stuffer (Value $37)
Client Aquisition Letters Template Pack
As a virtual assistant, clients are your livelihood, but the process of acquiring new clients, getting clients onto a retainer and getting referrals often gets forgotten when you're busy WORKING with clients. Well, these fill-in-the-blanks letter templates make it super easy to ensure you stay on top of the process. This must-have package includes the following…
Insider's Strategy Guide
Client Benefit List
30 Ways to Get Referrals from Your Clients
Cold Email & Cold Email Follow-up Templates
Event Follow-Up Email
After Consultation Email
Request for Testimonials Email
Request for Referrals Email
Get More Work Email
Offer for Retainer Email
Introduction Email
Client Engagement Email
…making it super easy for you to keep new clients and work coming in.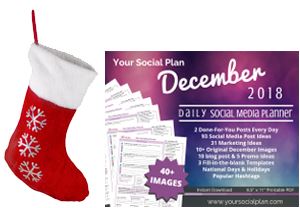 Julie Herndon's Stocking Stuffer 

(Value $49)
Your Social Plan December

 
Your Social Plan is a daily action plan that will give you 3 done for you post ideas, amazing images and more! A plan that shows you what to post and how to get more engagement! A done for you plan… Now there's an All-in-One Marketing System to Save You Time and Money While Growing Your Online Business!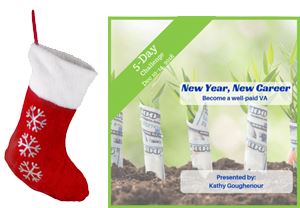 Kathy Goughenour's Stocking Stuffer (Value $497) 
New Year New Career 5-Day Live Challenge
During this live 5-Day Challenge, celebrate the holidays live (virtually) with Kathy Goughenour and her Expert VA Community. You'll laugh, cry (from joy) and get into the holiday spirit while learning how to earn more from your VA biz. Attend this fast-paced, fun "New Year, New Career" 5-Day Challenge to discover:
How to identify your money-making + enjoyable niche
The #1 trait all well-paid, Expert VAs possess
Top tips to jump-start your business
How to earn while you learn
What high-paying clients are begging for TODAY
Attend live to win one of the 5 prizes given away daily. You'll receive recordings of all 5 sessions, in case you cannot attend live or want to rewatch.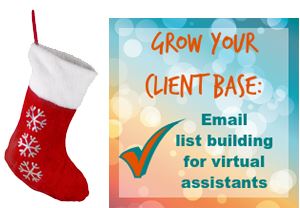 Alicia Jay's Stocking Stuffer (Value $37) 
Grow Your Client Base: Email List Building for Virtual Assistants
How do you get people to really know, like and trust you—and want to become your clients—if you're marketing online and you can't meet them in person?
You build an email list, keep in touch with the people on it, and provide them value while showing them that YOU are the person who can help them best. I'm sure you've heard about list building before, but you might be a bit daunted by what's involved or how it even applies to your business.
Well, I've got you covered! This product will teach you the specifics of how to create a free offer that will get people excited to sign up for your list, when and what to write to your list, and more.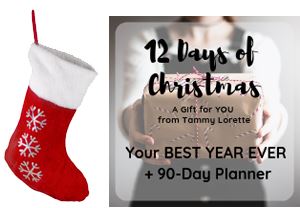 Tammy Lorette's Stocking Stuffer (Value $37) 
Your Best Year Ever + 90-Day Planner
The Planning Your BEST YEAR EVER guide will review and celebrate your wins for this past year, set you up with your to-do's, help you to understand your WHY and your business vision which will then get you to your GOAL setting. Coupled with the 90-Day planner you will then put these goals pen to paper to make them REAL! If you don't set goals, you will never know just how much you can achieve! Let's make 2019 your BEST YEAR EVER!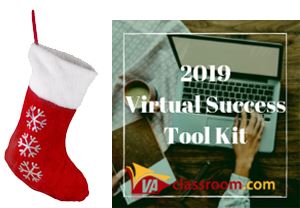 VAclassroom's Stocking Stuffer (Value $150) 
2019 Virtual Assistant Success Tool Kit!
Kick Start Your Business in 2019 with "The Virtual Success Tool Kit", which includes: – The Top 100 Tech Tools to Power Your Business – 150 Ways to Make Money as a VA or Freelancer – Ten Success Strategies for Finding Your Ideal Client!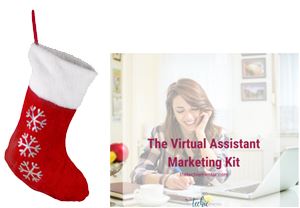 The Techie Mentor's Stocking Stuffer (Value $37) 
VA Marketing Kit
Confused about marketing your VA Business? There are many things you need to understand to market your business effectively and to make it easy to attract the right clients for your business.
Susan Mershon's Marketing Kit will help you define your Target Market, what rates to charge and so much more!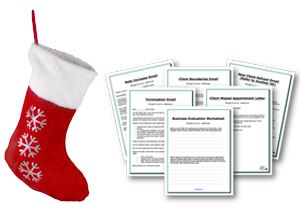 Star VA's Stocking Stuffer (Value $37) 
Business Evaluation Worksheet & Email Templates
Use this helpful business evaluation worksheet to make sure your business is serving you as originally intended. Sometimes our business ends up running our life instead of the other way around. Make the changes necessary so you can have the freedom you started your business for in the first place. You will also receive 5 email templates that will help you correspond with your clients on difficult topics such as: – Terminating a client – A missed meeting – Declining to work with a potential client – Increasing your rates – Overstepped boundaries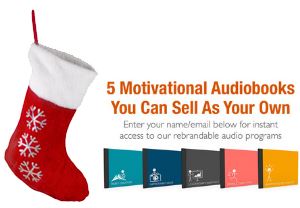 Justin Popovic's Stocking Stuffer (Value $250) 
Motivational Audio Library
5 Motivational Audio programs you can publish/sell as your own to help your audience achieve more personal and professional success.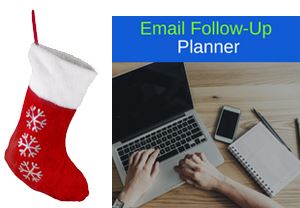 Jeanette Ortega's Stocking Stuffer (Value $67) 
Email Follow-up Planner
As an online entrepreneur, one of the most powerful tools you have is your email follow-up sequence. A well-designed follow-up sequence can quickly:
Establish you as the leader in your market
Solidify that "know, like and trust" element
Turn browsers into buyers
The key is to present an irresistible flow that leads naturally from one step to the next, making each offer along the way a "no-brainer" your reader would never consider rejecting. This Email Follow-up Planner will guide you in creating an email sequence that will turn your new leads into paying customers.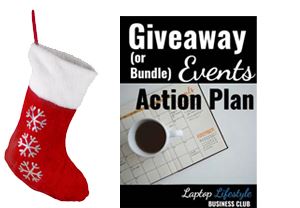 Angela Wills Stocking Stuffer ($37 value)
The Giveaway or Bundle Events Action Plan
NOTE: It was Angela's action plan here that inspired me to put together this Stocking Stuffer Giveaway for Virtual Assistants & Freelancers.
This is an action plan which gives you the exact steps to take to grow your list without question. Follow the steps, join quality events and watch your email list grow.
The Giveaway or Bundle Events Action Plan is like having a pre-created process document for your business to follow to create your offer. You will be given the exact steps I have used in my own business to add thousands of new subscribers to my own emails lists.
The action plan includes a step by step, task by task outlay of what you need to do.
You will also be subscribed to VAnetworking.com's email list to receive periodic tips, strategies, and updates surrounding the Virtual Assistant industry from your stocking stuffer host… and of course you are completely welcome to unsubscribe at any time. Read our Privacy Policy in our footer below.
Frequently Asked Questions…
Who would want these stocking stuffer gifts?
If you are a business owner (Virtual Assistant, Freelancer, Digital Marketer, Coach, Author, Speaker, Graphic Designer, Web Developer, etc.) who services clients online you'll find most of these gifts will highly benefit your business/marketing plan and set you up for success in 2019!
How do I access these stocking stuffers?
After you register check your email as you should receive your log in details to access your stocking stuffers within a few minutes. If you don't see this email check your spam box and if you still can't find it please contact us.
Are all of these stocking stuffer gifts FREE?
Yeppers! The monetary value is beside each one but you won't have to pay a single penny because I negotiated with the owners and got them all for FREE for YOU! All you have to do is register at our website with your email (We respect your privacy, read our privacy policy) and then you can grab whichever gifts you want by following the instructions each contributor has for you. Choose 2-3 gifts or choose them all, it's up to you! The important thing is that you implement what you do decide to grab so your business shines in 2019!
This sounds too good to be true, what's the catch?
Once you register you will get access to all the stocking stuffer gifts. These gifts are actual products sold by my business colleagues on their websites but they have given it to me to give to you for FREE this holiday season. Wasn't that sweet of them? 😉 To access each gift you'll have to signup on their website to receive access to it. For some gifts, you may be asked for a coupon code (which will be on our webpage in the description area of that gift) to get it for FREE at their website. You will enter this coupon code upon checkout and then the gift will be free for you to grab. Skip the gifts that don't interest you and move onto the ones that do. Most importantly, implement what you do grab.
May I share this giveaway with my friends?
Definitely, spread the holiday cheer to your business colleagues and friends in your newsletters or on your social networks. Everyone loves to learn about free stuff to help them succeed in business. Just share this link with them: https://www.vanetworking.com/stocking-stuffer-giveaway/ or click on the share buttons on our webpage.