VIRTUAL ASSISTANTS: Here's your Weekender Report to keep you "IN THE KNOW" with informative and entertaining resources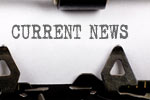 for your virtual business success this coming week! Included are:
VIRTUAL NEWS YOU CAN USE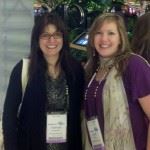 1. As many of you know, I attended the Affiliate Summit last week in Vegas. I roomed with Super Affiliate Lynn Terry and you can read all about our Affiliate Summit West experience here on Lynn's Blog.
With over 4,600 attendees it was quite the networking experience and all the noise, crowded hallways and thousands of faces I didn't know was a bit overwhelming to me, a closet introvert! To say the least, I met some very experienced entrepreneurs there who ARE making some big bucks with their websites by selling other people's products using affiliate marketing strategies.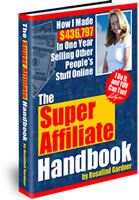 If you want to learn more about how to do affiliate marketing, I suggesting starting right here with Rosalind Gardner's Super Affiliate Handbook.
Rosalind Gardner is the "Affiliate Marketing Queen" who makes $500,000+ yearly selling other people's stuff online. This is the best book on the market if you want to dive into affiliate marketing as a second revenue stream for your VA business.
And lucky for us, Rosalind lives just 4 hours west of me here in Canada which means I can pick her brain and spread her knowledge onto you so easily. So you'll be hearing much more about her from me in the next few weeks. If I can find a way to help you make extra lipstick money with your VA website, you can be guaranteed I will help you in any way I can.
Check out Rosalind Gardner's Super Affiliate Handbook here and let me know what you think it in your comments below.
2. OH! If you've been wondering why I've been so quiet lately at the forum, it's because I'm up to my ears in WordPress working on copy for our new website. If you have time to pop by, you'll see it is fresher, cleaner and just simpler to use now. Please, don't send any feedback of errors, links not working or spellchecks JUST YET 😉 In another week or so when it's closer to launch time, I'll ask for all your feedback VA proofing eyes. Thanks for your patience.
Catch a peek of our new Social Networking site for Virtual Assistants
The website will have three sections for you to choose from depending on your needs, each with its own blog area. This weekender report will not only be emailed to you but will also be posted at the VA Resources area so feel free to comment each week when it airs as I'd love to engage with you there.
I still have tons of content to add to our new website and I want to personally do this myself so everything on the site is perfect for your use. So once again, please bear with me for being quiet at our VAnetworking Forum as of late. Soon I'll be back, talking non-stop, sharing and engaging with you all on the topic of virtual assistance.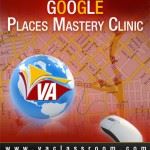 3. I was just talking to Craig Cannings, Founder of VAClassroom, about all the new clinics they have in store for you for 2011. I'm excited to announce that the first live clinic will take place this Wednesday, January 26, titled "Google Places Mastery Clinic."
In fact, I think this new niche will be a perfect complement to those of you offering social media type or SEO services to your clients. You will be well aware of the amazing opportunities for virtually any local business owner to significantly build their visibility, offline traffic and results through Google Places and other key location-based social networks and review sites.
Check out the Google Places Mastery Clinic here.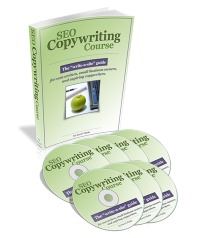 4. Our long time forum member Karri Flatla (and my copywriter and dear friend) has just released her SEO Copywriting Course that I highly recommend picking up when you have the chance.
Karri has been writing web copy for over 5 years now, she knows what works and what is balderdsash! She also knows how to help you get the good stuff onto the page without making your brain hurt. 😉
AND…At only $97, you can't beat the price!
Learn more about Karri Flatla's SEO Copywriting Course here
This step-by-step ebook-audio guide is for non-writers, small biz owners, and aspiring copywriters. It's the affordable, PAINLESS solution you've been waiting for:
With this course you'll learn how to:
Tell people what they *need* to hear.
Write copy that's conversational & compelling.
Make a value promise that commands top dollar.
Boost your visibility with Google friendly content.
No more excuses for blah, boring, tacky, or otherwise BAD web copy.
Get started today with Karri's SEO Copywriting Course
VAinsider Club MotiVAtor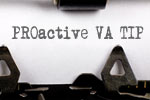 What are you doing to be unique? What makes you stand out from the crowd? Virtual Assistants are becoming more and more popular so what is it that you are doing to differentiate yourself and your business from the other prospects that are out there for each and every client?
Your VAinsider Club membership starts at only $7/mth. Not much to pay nowadays to help your business get the upper hand in the virtual service world.
What are you waiting for? Become a VAinsider Club Member (Starting at $7/month).
eSEMINAR SCHEDULE – Mark your calendars!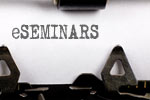 Stay up to date with times of all our educational business webinars by adding our schedule to your Google calendar now!
Starting in 2011, all VAnetworking Seminars will be held on Thursdays at 3PM PST with VAjot night following at 4PM PST.
Next FREE webinar is Thursday, January 27th at 3PM PST with Patty Benton.
Topic: To Market This Way or To Market That Way How to Market YOUR Business
Follow our hashtag on Twitter: #VAjot
For VAinsider Club Members Only: Our VAinsider Club workshops will all be held on Tuesdays at 4PM PST forthwith.
Next VAinsiders Club workshop is Tuesday, January 25th at 4pm PST with Craig Cannings of VAclassroom.

Topic: Leveraging Google Places to Ignite Your Local Search Listings
HOT TOPICS AT FORUM THIS PAST WEEK:
You must be logged in to our Virtual Assistant networking forum to view responses below. Membership is FREE, Join our Virtual Assistant Social Network today!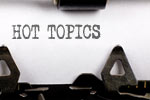 Responding to RFPs when they're not 100% "you"
Poll about VA Organizations You Joined
Tips for driving clients to Facebook Biz Page
New to VA – and want more info on how to start? How does a newbee begin?- From Canada?
Want to meet other VAs and network in real life??? Upcoming VAmeets.com being arranged:
Upcoming VAmeets.com are being arranged now
2nd Annual Australian VA Conference 2011

For VAinsider Club Members Only:
Time Management and Marketing your business. Where do you find the time?
Read over 100,000 Virtual Assistant discussions at our Virtual Assistant Social Networking Forum It's FREE to join! What are you waiting for?
WEEKEND FREEBIE: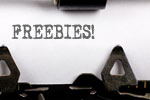 Here's a free tutorial on how to set up a news social network site about your Virtual Assistant business. It's an amazing tool (that's F.R.E.E.) to help you connect with your audience and build a community.
CLICK HERE >>> to download How to Create Your Own Virtual Assistant News Social Network Site With Slinkset
And until next week…
To Your Virtual Success,

Tawnya Sutherland, CIMBS
The Market Leader for Virtual Assistants since 2003 www.VAnetworking.com