VIRTUAL ASSISTANTS: Here's your Weekender Report to keep you "IN THE KNOW" with informative and entertaining resources for your virtual business success this coming week!
Included are:
VIRTUAL NEWS YOU CAN USE
1) The holiday season is fast approaching us. Are all your greeting cards stamped and ready to send off to your clients, business colleagues, friends and family?  For most of us, this seems like such a daunting project organizing your greeting card list and sending out personalized cards yet it is crucial to connecting with your market.

A simple card referral system I use is SendOutCards. I can upload a spreadsheet of all my contacts, personalize one card with my picture/logo on it, add my handwritten note with my signature on it and then click SEND TO ALL!  Within an hour I can easily send 1,500 customized greeting cards to my people. I can even add gifts!
Try it out yourself. I've set up a F.R.E.E. trial at the link below where you can send out a card to someone you love right now.
Please try it on me by clicking here

2) We are NOW accepting prize donations for our upcoming Vanetworking Holiday Bash held every year in December. Contact me directly to learn more about how you can give to the Virtual Assistant audience and market your business through your contribution to our network.
3) Please take the VA Challenge For Cancer Research…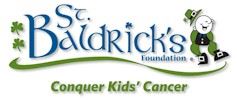 Kelly McCausey, host of Solo Smarts & owner of Mom's Talk Network, is in the midst of a fundraiser for St. Baldricks Foundation and I'm partnering with her to help spread the word.  St. Baldricks raises money to fund childhood cancer research.  Kelly chose St. Baldricks because they choose to work with individual doctors and scientists who are focused on a specific problem.  That appealed to her since she knows how much one dedicated person can accomplish when they have the support they need.  (And we know all about that don't we?)
To draw attention to the fundraiser, Kelly has died her hair pink this week (you gotta see it!) and on Black Friday (the day after the US Thanksgiving) she'll be getting her head shaved bald. (That's sort of the St. Baldricks thing… it makes a bold statement about the fight against childhood cancer.)
I am honored to partner with her in this!
With a big goal of raising $5000 by November 25th, 2011, you know she needs all the help she can get so I'm asking all of you to answer her challenge to Virtual Assistants!  Blog about the fundraiser or lend some of your social media muscle to get the word out.  If you do, you can enter a fun sweepstakes with some great business resources up for grabs.
Check it all out by clicking here 
4) Holidays are closing in and I know for me my appearance is important. Makeup is a quick and easy way to look and feel fresh and attractive. And guess what? My daughter is putting on a contest to WIN a prize pack of cosmetics valued at $60.


Now, I wanted to show this contest to you for TWO reasons.
First, you can win cosmetics! YAY!
But second and most important, it is an excellent example of using online marketing to increase your following on Twitter and Facebook plus build your email list.  It's genius marketing! I'm always telling you to get online and raise the awarenes of your business through the social media venues. Now you can see what I'm talking about in full action at:
www.imlovingthis.com/makeup-giveaway
VAinsider Club MotiVAtor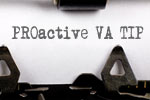 What fears are holding you back from being successful? The fear to succeed? The fear to learn something new? The fear to be physically seen? Today is the day you need to look fear in the face and move beyond it. Force yourself to move past your fears and face them head on. Without thoughts or worries just do the thing that you fear most ~ you will be amazed with the results!!
Receive more motiVAtional moments plus business strategies by becoming a VAinsider Club member today!
Your VAinsider Club membership starts at only $7/mth. Not much to pay nowadays to help your business get the upper hand in the virtual service world.
What are you waiting for? Become a VAinsider Club Member (Starting at $7/month).
eSEMINAR SCHEDULE – Mark your calendars!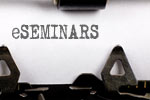 Stay up to date with times of all our educational business webinars by adding our schedule to your Google calendar now!
All VAnetworking.com Members:
Want to attend a virtual networking holiday party of festive fun?  Don't forget to register for our Annual VAnetworking.com Holiday Bash on December 15th. With thousands of $$$ in freebies and prizes to give-away from our sponsors, this is an event you won't want to miss.
Join us for #VAjot Socials at 4pm PDT every Thursday Night.
It's a social networking webinar to JOT down everything on our minds, from introducing new members to discussing positive flows within our businesses. We guarantee it will be a fun and informative social night for all to hang with their peers in the VA industry! All Virtual Assistants (or wanna-bees?) welcomed and please bring your URL with you to promote to us.
Make sure you are registered to receive passwords to our complimentary webinars by signing up one time.
Follow our hashtag on Twitter: #VAjot
*****************************
HOT TOPICS AT FORUM THIS PAST WEEK:
You must be logged in to our Virtual Assistant networking forum to view responses below. Membership is FREE, Join our Virtual Assistant Social Network today!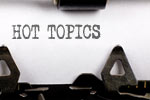 How did you get your first client?
How do I enter a loan in Quickbooks?
VAinsiders.com Club Mastermind Forum Members Only:
Accountability Partners – Who is Yours?
Read over 100,000 Virtual Assistant discussions at our Virtual Assistant Social Networking Forum It's FREE to join! What are you waiting for?
FEATURED PRODUCT REVIEW:

Featured Product: Evernote ($0.00)
Description: Remember everything, capture anything, access anywhere and find things fast. With Evernote you can save your ideas, things you like, things you hear, and things you see. Evernote works with nearly every computer, phone and mobile device out there. You can even search by keyword, tag or even printed and handwritten text inside images.
Read Forum Feedback on Evernote here
WEEKEND FREEBIE: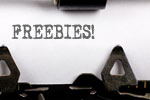 Need some tips to stay connected to your clients 24/7? Download our special report courtesy of VAinsiders.com
Download How to Stay Connected to Your Clients 24/7  Special Report here
And until next week…
To Your Virtual Success,

Tawnya Sutherland, CIMBS
The Market Leader for Virtual Assistants since 2003 www.VAnetworking.com