Written by Janice Byer and Elayne Whitfield-Parr, this NEW softcover book, How To Build a Successful Virtual Assistant Business – International Version,includes information and tips to help aspiring and established VAs throughout the world with every aspect of starting and building a Virtual Assistant business.
From naming your business, to upgrading your skills, to expanding your business, we have put together everything you need to know based on our combined years in this industry and the input of successful VAs worldwide.
And this isn't just any how-to VA book …
Page after page you'll feel as if you have your own personal "VA Coach" guiding you every step of the way toward making your dream of becoming a Virtual Assistant a reality. All in an easy to read format. How to Build a Successful Virtual Assistant Business is the business bible that you'll reach for over and over again as you build, market and operate your VA practice like a pro.
International Version
Softcover Book: $49.95 USD (Includes S/H)
Ebook (PDF) $39.95 USD (Instant Download)
Want to know how to become a Virtual Assistant…
But you just don't know where to start?
Now there's one, affordable book that takes the guess work out of starting your own successful VA business …
Becoming a Virtual Assistant who commands top dollar from clients who live hundreds or even thousands of miles seems like a perfect way to earn a living, doesn't it? But it might also seem like an impossible dream.
There's so much to do in a day you may wonder how any VA ever got around to actually making money.
If you are asking yourself these questions about entering the Virtual Assistance industry:
How much money will it cost to start a business?
Can I use the computer equipment I already have?
Do I need to go back to school or get VA training?
How will I balance working from home with family life?
Should I write a business plan? And how do I write one?
How do I get clients? And what should I charge them?
And the questions go on and on and on …
You're in good company.
Now there is a Virtual Assistant book that will answer all of the above questions in detail and using proven methods for succeeding as a VA. Anything you've ever wanted to know about how to become a VA—and earn top dollar doing it—is all here in this one, affordable resource.
But this isn't just any how-to VA book …
Page after page you'll feel as if you have your own personal "VA Coach" guiding you every step of the way toward making your dream of becoming a Virtual Assistant a reality. All in an easy to read format. How to Build a Successful Virtual Assistant Business is the business bible that you'll reach for over and over again as you build, market and operate your VA practice like a pro.
I just bought and downloaded the ebook How to Build a Successful Virtual Assistant Businessand WOW, it's chock brimming full of exciting and worthwhile information. I've already started my VA business so I skimmed the first 3 chapters but I'm reading and highlighting the remaining 16 and Appendices. This is a terrific resource for any VA whether he/she is just getting started, already has a successful practice or is somewhere in between. As Tawnya says, its almost like having a VA Coach at my fingertips.

Virginia McKinney, Offsite Office Professionals, LLC
www.offsiteofficepro.com
Written by two VA industry veterans, How to Build a Successful VA Business is over 200 pages of practical, step-by-step information and advice, including how to:
Decide if becoming a Virtual Assistant is right for you, personally and professionally.
Develop a business plan to secure funding and guide your long term success (templates included!).
Figure out what to charge so that clients are happy and you still make a profit.
Offer services that keep clients coming back for more (and sending you referrals.
Purchase equipment and marketing materials without wasting money.
Grow a successful VA business AND enjoy and care for your family.
Learn to strategically network your business on the social networking sites like Twitter, Facebook and Linkedin!
No quick fixes or rags to riches promises in this VA book. Instead, 2 industry experts will show you exactly how to plan, launch and develop your VA business on an International level for long term success. Their methods are proven. And the success both they and those that have followed in their footsteps speaks for itself.
Of all the VA books available online today, How to Build a Successful Virtual Assistant Business is the only you may ever need.
Are you ready to set aside your fears?
Are you ready to work on YOUR terms?
Are you ready to LOVE what you do for a living?
Are you ready to pursue your dream of earning a living from home?
Order Your Copy Today!
Softcover Book: $49.95 USD (includes S/H)
Ebook (PDF) $39.95 USD (Instant Download)
Table of Contents:
Foreword

Introduction

Acknowledgements

Chapter 1 – What is a Virtual Assistant?

Chapter 2 – Making the Decision

Chapter 3 – Business Registration & Licensing

Chapter 4 – Business Plan

Chapter 5 – Setting Up Your Office

Chapter 6 – Deciding On & Developing Your Services

Chapter 7 – Determining Your Rates

Chapter 8 – Market & Marketing

Chapter 9 – Organization is the Key

Chapter 10 – Getting & Keeping Clients

Chapter 11 – Training, Upgrading & Certifications

Chapter 12 – Moving Your Home-Based Business

Chapter 13 – Err on the Side of Caution

Chapter 14 – Balancing Business & Family

Chapter 15 – Be Good to Yourself

Chapter 16 – Running a VA Practice Part-time

Chapter 17 – Expanding your Business

Chapter 18 – Spreading the Word About Virtual Assistance

Chapter 19 – Resources

Special Additions:

Input & Recommendations From Fellow VAs
Sample Marketing Initiatives: Flyers, brochures and other marketing materials.
Sample Contracts
Sample Press Release (Opening New Business)
Sample Cease & Desist Letter
AND more…
Testimonials

This is the time to become a Virtual Assistant (VA)! Working from home is no longer relegated to unachievable dreams. Becoming a Virtual Assistant is now a reality for anyone with administrative experience, a computer and the support to make it happen. Elayne and Janice's new book is that much needed support for Virtual Assistants worldwide and is a welcome addition to this emerging and exciting industry.
When I first became a Virtual Assistant, it was a tough struggle from start-up to success. It was a time consuming mission to find even the smallest tidbit of information to answer the tiniest of questions I had revolving in my head regarding starting up a virtual assistant business. There were few if any resourceful books or other social networks to satisfy my quest to learn more on this topic. Then along came Elayne and Janice who were one of the first contributors to my success as a VA. It was their organization, Canadian Virtual Assistant Connection (CVAC) that I first joined after a long hard search on the internet for more information on this unknown term "virtual assistant". It was at CVAC that many of my questions were finally answered. This led me onto the path of eventually leading a worldwide network of Virtual Assistants as well as becoming a major spokesperson in the VA industry, a feat I never would have dreamed possible at that time. Kudos and many thanks to Janice and Elayne for their contribution to my success and for now taking it one step further and authoring, How to Build a Successful Virtual Assistant Business to further help others just like me make a mark for themselves as a Virtual Assistant.
This book demystifies the questions every Virtual Assistant will have when developing their business. Most of all, it challenges the Virtual Assistant chapter after chapter to operate and build a successful Virtual Assistant practice no matter who they are or where they are located. It can be achieved by each and every individual by simply following this book from start to finish. By paying careful attention to the following pages, you will have the opportunity to unravel the (not so) complex steps to building a successful Virtual Assistant business. You'll read about the important business planning stages, setting up your office, developing your service list, marketing for new clients, training and certifications, balancing business and family life, not to mention the marvellous resource tools found within this book. The reader can view this as a "how-to" manual or strategic business planner. Either way, it will benefit both new and veteran VAs in developing their dreams of obtaining a successful Virtual Assistant business.
Had this VA resource book been around when I was starting out, I know my journey would have been not only considerably shorter but much less stressful. I wish all Virtual Assistants the success in building their new Virtual Assistant business. Trust me, from one VA to another, this book will be a resource that you will be regularly taking down from the library shelf for a long time to come. Make sure it reachable on your bookcase!
Tawnya Sutherland, CIMBS
Founder of VAnetworking.com, the Original Virtual Assistant Networking Forum since 2003 and Author of the Virtual Business Startup System (VBSS). A Certified Internet Marketing Specialist, Tawnya also runs Mediamage Business Solutions helping her clients turn their website clicks into cash.
---

I've known Elayne and Janice since the humble beginnings of my own virtual assistant business, a business that has grown by leaps and bounds due in no small part to the generosity of women like them. Their tireless contributions to the industry through their organization, the Canadian Virtual Assistant Connection (CVAC), have made a real, tangible difference to a virtual landscape that at times can feel unconquerable and downright lonely for the aspiring VA.
Today I run a full fledged Internet marketing consulting business, but my "roots" wholeheartedly remain in the VA world. The men and women of virtual assistance are like no other group of entrepreneurs I've encountered. They are innovative; they are tireless; they are brilliant in their drive to build something great from something humble; and they are generous to the point where you need to call a great many of the ones you meet "friend."
So when it came to my attention that Elayne and Janice had written a comprehensive how-to for developing a successful VA practice, I was thrilled. (I was also hugely disappointed that I didn't have such a resource when I started my own business years ago.)
Elayne and Janice were pioneers of online community building for women entrepreneurs in Canada. Today they are pioneers of virtual leadership in knowledge building and sharing. Congratulations to them both. And congratulations to YOU, the aspiring Virtual Assistant, for making the decision to put yourself in the know. For that is exactly what How to Build a Successful Virtual Assistant Business will do for you.
To Your Empowerment,
Karri Flatla, B.Mgt.
Internet Marketing Consultant
Snap! Web Marketing Solutions
---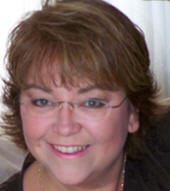 I had the opportunity to review Elayne and Janice's new book when I attended FoVA earlier this month. I was thrilled to see that it is a very comprehensive book that looks like a truly EXCELLENT guide for burgeoning VAs. Pam Ivey, Cert SBM,CREA,CRESS,PREVA,CMP
Virtual Assistant Solutions Specialist
MY CREATIVE ASSISTANT
---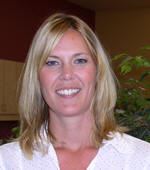 How to Build a Successful Virtual Assistant Business by Elayne Whitfield and Janice Byer is an absolute 'must read' for new and/or aspiring Virtual Assistants.
Caley Walsh, Virtual Assistant
Assisting4U.net
---
About the Authors
About Elayne Whitfield-Parr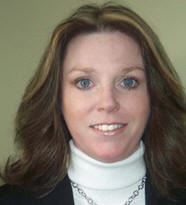 Elayne Whitfield-Parr began Executive Assistance in 2000, transitioned her company to a successful multi-VA practice offering a full complement of business support services in 2002, and then incorporated Executive Assistance Business Solutions Inc. in 2006. In 2007, EA Design was formed to handle the website and graphic design component of the business.
Canadian Virtual Assistant Connection was co-founded by Elayne who is also their director. CVAC was created to inspire and support VAs of all levels of expertise. It is a place where over 500 members from across Canada can gather together to find support, education and benefit from the vast array of available resources.
Speaking regularly to groups regarding the Virtual Assistant Industry is one of Elayne's principal responsibilities as the co-founder of CVAC. She is a graduate of the University of Western Ontario, a Certified Canadian Virtual Assistant (CCVA), a Master Virtual Assistant (MVA), a Professional Real Estate Virtual Assistant (PREVA), and a member of several related associations.
Elayne lives in Barrie, Ontario with her husband Tim and her sons, Taylor (15), Cameron (10) and Braedan (5). When she's not working or volunteering in her community, she can be found on her boat in Georgian Bay with her family and friends.
Elayne's personal message:
"When I started my business I put, literally, hundreds of hours into research and educating myself about the Virtual Assistant industry and all aspects of starting a business. I hope this book cuts down on that learning curve for VAs just starting out as well as VAs who are ready to bring their business to the next level. I truly hope that you are as fulfilled and completely happy with your business as I am with mine."
About Janice Byer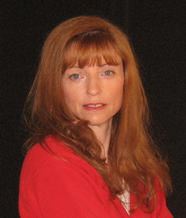 Janice founded Docu-Type Administrative & Web Design Services in September of 1998. She has over 25 years of experience in administrative, web design and office management skills.
Janice is a Certified Canadian Virtual Assistant (CCVA), Certified Master Virtual Assistant (MVA), and the recipient of several awards for her business. She is also a Co-Founder (since 2002, along with Elayne) of the Canadian Virtual Assistant Connection and is active in many Virtual Assistant related organizations and initiatives.
As an author of hundreds of articles on the subjects of virtual assistance and small business, as well as self-help ebooks for VAs, working on How to Build a Successful Virtual Assistant Business was just a natural and logical progression for her. Janice is looking forward to helping many more interested parties to find success in the VA field she loves.
Janice's personal message:
"I am so glad that Elayne and I decided to write this book and I sincerely hope that it helps to alleviate some of the concerns of both new and established VAs during the various transitions of running a VA practice. I hope you find all the information helpful and I wish you tremendous success in this exciting and rewarding career choice!"
---