Hey there, virtual mavens and future freelancing business superstars!
Are you ready to supercharge your skills and unleash your full potential in the world of remote work?
Look no further as we have all the Virtual Assistants training you'll ever need below.
Here at the Virtual Assistant Networking Association or VANA which most call us, we offer a range of expertly-crafted resources to help you master the art of virtual assistance, from time-saving tricks to tech know-how. So why wait? Let's start your journey to becoming a virtual virtuoso today!
EXPLORE our extensive range of training products below and take the first step towards advancing your skills and achieving success.
A private business community exclusively for Virtual Assistants! Think of it as a cheering squad for your business – we've got your back when the going gets tough. So if you're ready to connect with other freelancers, get inspired, and grow your business.
Launch your career as a Virtual Assistant with the all-in-one Virtual Assistant Career System. This comprehensive online training program includes step-by-step instructions, coaching, support, and a marketable website to help you succeed. With over 20 years of experience, this program has helped countless individuals start and grow their own Virtual Assistant businesses.
Join the Get Clients Club and get access to everything you need to grow your service-based business. This exclusive membership program provides 15 hours of core training, group coaching, masterclasses, a resource vault with over 100 business templates, a job board, and more. Whether you're a Virtual Assistant, Freelancer, OBM, or other Service Provider, this program is designed to help you stay organized, productive, and successful.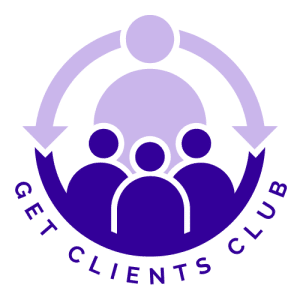 Get expert advice and guidance from Tawnya Sutherland, a seasoned Virtual Assistant Coach. Whether you're just starting out or feeling stuck in your business growth, Tawnya can help you clear the clutter and take action to generate more revenue.
Join the #1 Virtual Assistant industry online conference at VAvirtuosos. At #VAVS, you'll gain valuable insights and strategies to help your VA business thrive and become the successful work-at-home empire you've always dreamed of.
Become a certified Virtual Assistant and display the VA Certified Seal on your website to increase your credibility and attract more clients. With this certification, potential clients will approach you with greater confidence in your skills.
Join our VA directory and gain exposure to potential clients looking to hire a virtual assistant. Showcase your skills and services, and grow your business by connecting with clients in need of your expertise.
We design custom websites for virtual assistants to attract more clients online. Our experienced team works closely with you to create a modern website that reflects your brand and meets your business needs, helping you stand out and grow your business.
Get reliable website hosting for your virtual assistant business with ou hosting packages. Our plans have their own cPanel and are affordable, secure, backed up daily and optimized for WordPress. Choose the plan that suits your needs!
Why Our Virtual Assistant Training Products Work!
Our Virtual Assistant training products are top-notch! As a leader in the industry since 2003, we know what Virtual Assistants need to succeed. Our training programs and tools provide real value to our customers, who keep coming back for more. We offer a wide variety of resources and use innovative methods to deliver them.
Our loyal customers are the reason we've been in business for over 20 years. Our training products are both fun and educational, and we provide the latest information and skills to help you stay ahead in your Virtual Assistant business. Our team of experts ensures that our products are always up-to-date with the fast-changing world of Internet technology.
10 FREE resources to start up your service-based business!
No matter what stage you are at with your Virtual Assistant service-based business you'll want to grab our FREE VA Resources today! You'll receive numerous resources (videos, checklists, worksheets, etc.) that you can implement this very minute to help you find more clients and grow your VA business. See what's included below.