Check out our innovative line of Virtual Assistant training products...
We provide Virtual Assistants just like you with a variety of training formats, to help guide and teach you in whatever area you need help within your service-based business. You'll find we offer a comprehensive selection of ways to train and educate service-based providers that will suit anyone's budget no matter what stage of business they are at. From brand NEW to our seasoned Virtual Assistants, we have extensive training and resources for everyone like workshops, seminars, access to VA Job Boards, eBooks, private #VAforum, quick tutorials, exclusive member sites, accountability, coaching to all-in-one learning systems for everyone. Here are some of our most popular products you'll want to check out...
If you are really serious about becoming a Virtual Assistant and want to be making $5K+ per month you'll want to invest in our all-in-one Virtual Assistant Career System! This is the go-to training system for the past two decades for anyone wanting a successful career as a Virtual Assistant. This online training program includes all the step-by-step instructions you'll ever need to get your Virtual Assistant business up and running efficiently with a quick return on your investment. Includes amazing coaching and support throughout the training to guarantee your success PLUS your own marketable website!

COACHING + COMMUNITY = CLIENTS! No matter how long you've been a Virtual Assistant, Freelancer, OBM, or other Service Provider, you'll want to JOIN our exclusive Get Clients Club membership. It includes everything you'll need to keep your business running smoothly from month to month. A must-have supportive training and accountability system for every service-based business that includes Group coaching, CEO Time & Accountability, Getting Client Series, Resource Vault with 100+ templates, and many more resources PLUS access to our busy job board.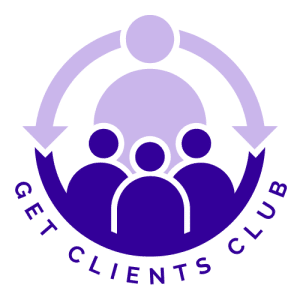 Whether you are a Virtual Assistant who is just starting out and needs some rock solid advice "what next?" Or you already have a VA business but you're feeling really STUCK in your entrepreneurial growth. Let Tawnya Sutherland, help you clear the clutter and take revenue-generating ACTION.
Attend the #1 Virtual Assistant Industry conference, VAvirtuosos. At #VAVS you'll learn valuable information to help your VA business grow faster into the work at home sparkling empire you have always desired! Catch us online every Fall.
Want VA Certification? When you display the VA Certified Seal on your website you can be sure that prospective clients will take a second look. They will approach you with less doubt, less fear, and the confidence that you indeed have the skills and abilities you so market.
Why Our Virtual Assistant Training Products Work!
Our network is the market leader for Virtual Assistants since 2003. Virtual Assistants are interested in the value that our training products can bring to their work and lives. They continue to come back time and again to our Virtual Assistant training programs and buy our training products based on the benefits they receive from our wide variety of training tools, and the innovated methods we have of providing these training tools. It's these frequent Virtual Assistants that determine whether we stay in business by their continued loyalty. And since we've been in the Virtual Assistant training business for over 15 years, we feel our customers have spoken.
Our training products are exciting and educational! We offer you the information and skills you need to get ahead in your Virtual Assistant business and stay there. A team of dedicated professionals ensures that all of our training products are kept up-to-date with the Virtual Assistant industry which is vastly changing day to day with the speed of Internet technology.
10 FREE resources to start up your service-based business!
No matter what stage you are at with your Virtual Assistant service-based business you'll want to grab our FREE VA Resources today! You'll receive numerous resources (videos, checklists, worksheets, etc.) that you can implement this very minute to help you find more clients and grow your VA business. See what's included below.