How Do I Become a Virtual Assistant (VA)?
Welcome on your new journey to become a Virtual Assistant (VA). Arriving here at the largest social network online for VAs (the market leader to the Virtual Assistant industry since 2003) is a sure-fire way of learning all about becoming a VA.
There are many qualities and variables you should have to startup a successful Virtual Assistant business, from a having a solid history of administration work experience to having a strong network of like business individuals to learn and share business knowledge with.  Every potential Virtual Assistant's scenario will be different and it is seldom two are the same. This makes us so unique to one another which is why this is such a non-competitive industry to be in and very profitable.
It's not always easy to switch from a real world corporate administrative working environment into the virtual world but once you do, you can be making anywhere from $25-$100 an hour depending on the services you offer. For example, I am a specialty Internet Marketing VA and earn $125/hr. At our FREE networking #VAforum, we have some resourceful suggestions to making this corporate to virtual transition less confusing and very simple for any entrepreneur just like yourself.
Starting up a Virtual Assistant business requires a person who has an entrepreneurial spirit, is passionate about working from home and loves what they do for a living. These are the true tell-tale signs of a successful Virtual Assistant business in the works who just needs some inspirational instructional help to encourage and make it happen.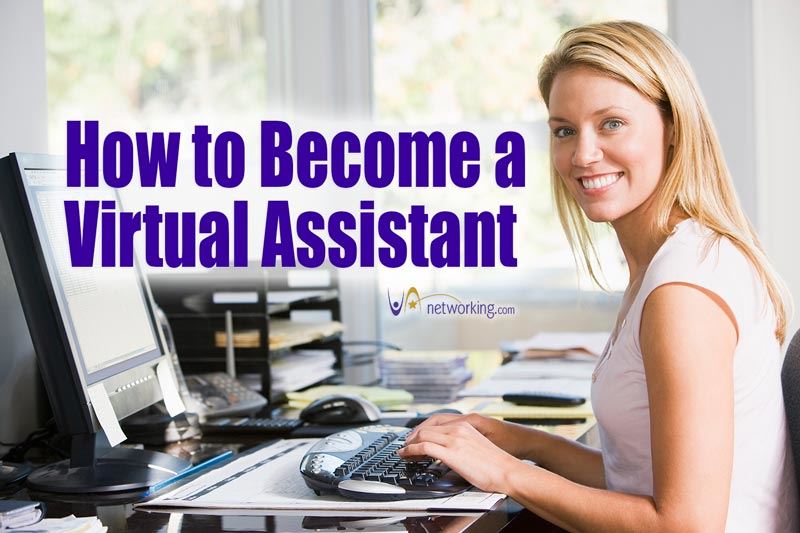 Follow these easy steps to get your Virtual Assistant business started:
STEP 1: JOIN our FREE Virtual Assistant Networking Forum #VAforum where you will find everything you need to know to start up a Virtual Assistant business through the advice of other successful, veteran Virtual Assistants.
CLICK HERE to JOIN
STEP 2: Check out all our FREE downloads and training videos for Virtual Assistants to help get you started on the right foot with your Virtual Assistant business.
CLICK HERE to ACCESS FREE STUFF
STEP 3 (Highly Recommended!): Consider upgrading your FREE membership above to the VAinsider Club membership which includes everything from business templates/contracts and internet marketing seminars to VA eBooks plus FULL access to our BUSY job board where you can find NEW clients!  You can read more about the benefits of being a VAinsider by clicking here.
STEP 4 (Fastest Way to Success!): If you already have some administrative work experience, then I highly suggest looking at investing in the Virtual Assistant Career Startup System (VAC)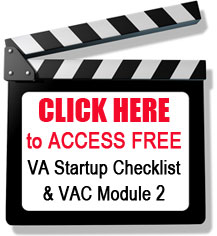 The Virtual Assistant Career start up system is for the entrepreneur who is more frugal, is the do-it-yourself type and just needs the knowledge to start up a VA business in a step by step guide without someone cracking a whip over their head to complete it. The VAC System includes everything you need to get your business up and running quickly and efficiently in the least amount of time including a website! If you are a person who disfavors lengthy reading and writing – be rest assured – this entire Virtual Assistant Career (VAC) system was designed with SIMPLICITY and PRACTICALITY in mind. An easy balance between short reading passages, writing exercises, helpful tips and over 130 templates and checklists will keep you both visually and intellectually stimulated on your journey to entrepreneurship.
Have a look at what is included in the VAC by clicking here.
Also, CLICK HERE to download our free VA Startup Checklist and a sample of the training you can expect when you join our Virtual Assistant Career training program.
Any further questions please ask me on my social networks or book a FREE 15 call with me here. Or, feel free to telephone me personally M-F, 10am-6pm PST at Toll Free North America: 1-800-642-6313 or Local Vancouver: 604-542-9664 to discuss as well.
I look forward to hearing from you and helping you towards a successful Virtual Assistant business online. I wish you total success opening up your Virtual Assistant business no matter what option you choose to do it.
Warmly,

Tawnya Sutherland
Founder of VAnetworking.com