For those of you just learning about virtual assistance and how it can become a career for you, here's some educational freebies we've set up for you to enjoy! 
Check out these FREE Resources to Help Grow Your Virtual Assistant Business
Click To Tweet
---
FREE Virtual Assistant Networking Forum #VAforum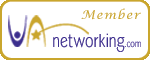 Network with 'like-minded" Virtual Assistants at our popular networking forum. Join thousands of other Virtual Assistants at our FREE, informative, educational, friendly networking FORUM since 2003. With over 25,000+ registered members and 150,000+ posts, be guaranteed you'll find all the resources and answers to your questions you will ever need to keep your virtual business thriving at its peak performance.
CLICK HERE to JOIN TODAY (It's FREE!)
---
Kick Start Your VA Business eBook (FREE)
Want to get your business moving forward but don't know where to start?
Let VAnetworking.com help you kick start your business STARTING THIS VERY MINUTE!
CLICK TO DOWNLOAD FOR FREE NOW
This ebook will introduce you to the business resources available to Virtual Assistants right now at our social network for Virtual Assistants. Because this is where it all happens. Right here at VAnetworking.com, the warmest place on the web. (Some would say we're the hottest place for VAs to network online, but then we'd have to change all our graphics and downloads and well, we're too busy!)
AND it's FREE to download so download it now. We've got tons of resources available to rock out your Virtual Assistant business inside and we promise, you're in for one fantabulous ride!
---
Virtual Assistant Start Up Checklist (FREE)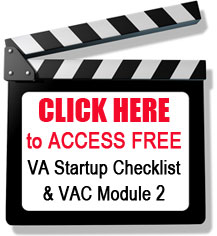 Receive access to Tawnya Sutherland's very own Virtual Assistant Checklist to help you on the journey of getting your business up and running easily and successfully. It covers the full startup areas of a Virtual Assistant business including Business Sense, Business Description, Marketing, Operations, Operations, Financials, Business Plan and Maintenance in an easy check off list PLUS further resources to help you get going in a new VA business.
You'll also be able to download Module 2 from Tawnya's Virtual Assistant Career Training Program to give you an idea of the daily detailed instruction you'll find in her system. Topic of module 2 is "WHY GO INTO BUSINESS?" and hope you enjoy it and the complimentary videos, task/exercise sheets, ebook and tips included with it.
---
The Hourly Pricing FORMULA Worksheet (FREE)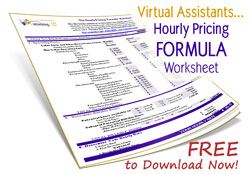 Ever wondered what you should charge hourly in your Virtual Assistant business to make a profit? If so download our handy Hourly Pricing FORMULA Worksheet.
All you have to do is fill in the blanks (like your yearly salary goal, your operational costs and your billable hours) and our worksheet does the rest. VOILA! This excel worksheet will automatically calculate the hourly rate you need to charge to keep your business afloat!
---
Graphics for Social Media (FREE)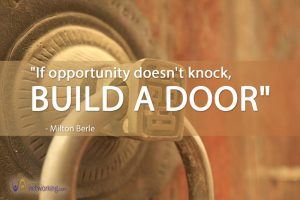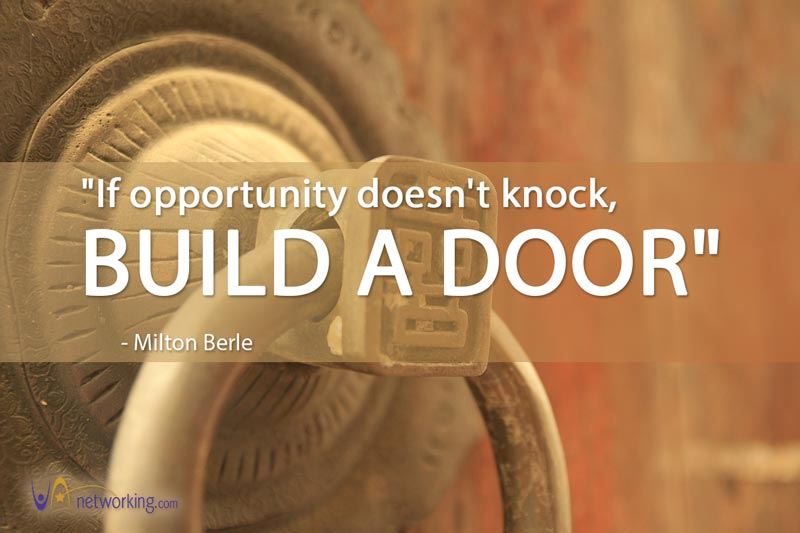 Boost engagement on social media with these free graphics
Content that contains any type of visuals will get increased engagement from your audience. If you are not using images in your social media marketing than you are missing out on business.
---
Watch these FREE VA Training videos too!
Want to Become a VA?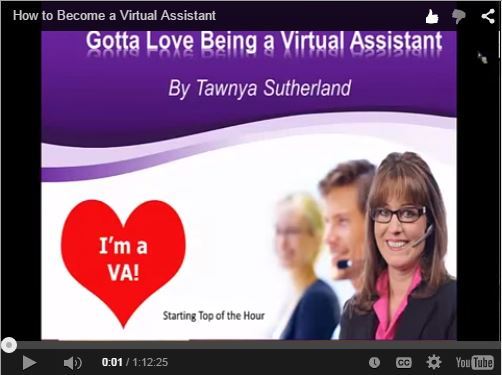 During this information-rich 1 hour webinar based on Tawnya's own experience as a Virtual Assistant (VA) for the past 15 years, you will receive the answers to common questions most Virtual Assistants are asking including:
1. WHO is a Virtual Assistant?
2. WHAT services can a VA offer?
3. WHERE do Virtual Assistants find clients?
4. WHEN do Virtual Assistants get paid?
5. WHY do VAs need a marketing plan?
6. HOW do Virtual Assistants grow their business?
7. PLUS Tawnya will introduce you to the top (mostly FREE)  resources a VA can use right now in their business.
Owning a successful Virtual Assistant has given many VAs the freedom to earn an above average potential income from the comforts of their home office.
If you've ever been curious what it would be like to be the boss of your own service business or just want to pick up some sweet strategies to help you grow your VA business, you won't want to miss this informational webinar.
CLICK HERE TO WATCH NOW
Kick Start Your Virtual Assistant Business
At VAnetworking.com we have a WEALTH of FREE resources and training suited to every VA's budget. Some have even said "too many resources" 😉 In this 30 min. video Tawnya will walk you through all the valuable resources we have for you at our network. She'll explain each of our training products in detail. She will even help you feel comfortable using our networking forum giving you some valuable tips and information on how to get started networking with other Virtual Assistants. Don't miss this walk-thru video to learn about all the resources (both free and paid) at your fingertips ready for you to take action with. We pride ourselves on being able to help 1000's of VAs get up and running successfully since 2003. How may we help you?
STILL NEED MORE VA TRAINING?
Here are some of our most popular products you'll want to check out too. Although not FREE they are worth the investment…



All-in-one Virtual Assistant Career Startup System
Click to LEARN MORE…

Exclusive membership Club for Virtual Assistants Only
Click to LEARN MORE…

Our Virtual Assistant Training products are exciting and educational!

We offer you the information and skills you need to get ahead in your Virtual Assistant business and stay there. A team of dedicated professionals insures that all of our training products are kept up-to-date with the Virtual Assistant industry which is vastly changing day to day with the speed of Internet technology.

 

Virtual Assistant Online Conference
Click to LEARN MORE..


Virtual AssistantCertification
Click to LEARN MORE…


How to Become a Virtual Assistant Book
Click to LEARN MORE…


V.I.P. Coaching for all Virtual Assistants
Click to LEARN MORE…