The VANA Evolution: Our Story Unfolded
Helping Virtual Assistants Worldwide Succeed Since 2003
Welcome to the Virtual Assistant Networking Association, or as most call us, VANA. Whatever your questions, ideas, or needs are, you will find it here. As the heart of the Virtual Assistant community, we offer warmth and knowledge to create an unparalleled resource hub for VAs, earning rave reviews from everyone in the industry.
VAnetworking.com is a pioneer and leader in the Virtual Assistant industry, providing support to virtual assistants worldwide since 2003. Our core beliefs center around the idea that sharing knowledge and resources can help entrepreneurs achieve success while maintaining the lifestyle they desire. Our mission is to empower entrepreneurs to earn wealth and respect through an informative network.
When people want information regarding any topic within the Virtual Assistant industry, they turn to its pioneer, Tawnya Sutherland. With thousands of members worldwide over the years, VAnetworking.com is the place to find the latest information about the VA industry and locate the fastest-growing opportunities for Virtual Assistants looking to put their businesses on the fast track to success.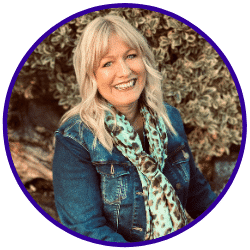 Founded by Tawnya Sutherland, a Virtual Assistant and single mother of three children at the time. In 2003, Tawnya needed a social network to support her work-at-home business. Not finding one for her virtual business needs, she set up a forum of her own and invited a couple of friends to hang out there with her to socialize and talk shop (VA shop that is). The rest is history, and years later, it still engages and supports Virtual Assistants worldwide with hundreds of thousands of posts, topics, and connections.
Tawnya is a renowned coach who has coached thousands of business owners worldwide. Her esteemed training programs have enabled numerous VAs to enhance their skills and establish thriving businesses:
Tawnya is also a highly sought-after speaker and coach, having mentored thousands of VAs over the years. She is a spokesperson for the VA industry and has been featured in various media outlets, including Forbes, The Huffington Post, and Inc. Magazine. Book Tawnya as a Speaker here.
Not only that, but clients come here to learn about how to outsource to a Virtual Assistant and get their business tasks under control again. Our job board for Virtual Assistants is a hub of activity, connecting clients with skilled VAs from around the world. Clients know they can come here and find the Virtual Assistant they need to help them with their business support services. Join our community and gain access to a range of job opportunities that can help you take your business to the next level!
Virtual Assistants gain access to valuable resources and insights to help them achieve their goals. Her passion for helping Virtual Assistants succeed has made her a respected figure in the industry, and her contributions have been invaluable to the growth and development of the Virtual Assistant community.
If you're ready to embark on an exciting journey into the multifaceted world of virtual assistance, check out our Virtual Assistant training programs.
We're here to help you succeed as a Virtual Assistant and achieve the lifestyle you desire with credibility and trust in us.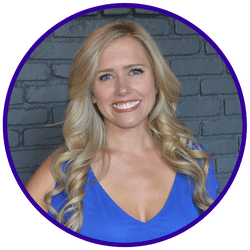 Danielle
Danielle is our Leadhand Virtual Assistant with over a decade of experience as our online business manager. She oversees our team of Experts and ensures our network runs smoothly, allowing us to focus on educating people about the VA industry. With a versatile skill set and a passion for helping businesses succeed, Danielle treats each client's business as if it were her own.
Danielle's Specialties: Project Management, Webinars & Online Summits, Sales Funnel Set Up, Product Launch Support and WordPress Services.
Want to hire Danielle? Visit her website – ProactiveVA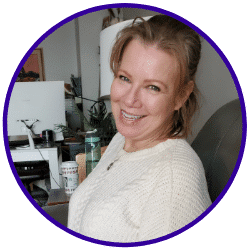 Tammy
Tammy is our new VA Forum Community Manager, sharing her VA knowledge with us. With her cybersecurity tips and the latest techniques and tools, Tammy keeps businesses efficient and organized. She thrives on challenges and is always ready to help you in any way she can.
Tammy's Specialties: All things digital marketing, business financial support, cybersecurity, and website maintenance & security.
Want to hire Tammy Sistek? Visit her website – TASK Virtual Assistant