FREE VA Training…
Learn How to Become a Virtual Assistant
This FREE training has ended, register below to be notified of our next one.
VA Level: Beginner
Date: TBA
Time: 11 AM Pacific Time / 2 PM Eastern Time
Presented By: Tawnya Sutherland
What Will You Learn? Operating a successful Virtual Assistant (VA) business has given many administrative professionals the opportunity for increased autonomy, flexibility, and satisfaction in their work. But while the freedom to control your own income can be enticing, it can also feel risky. 
If you've ever been curious about what it would be like to be the boss of your own service business, but don't know where to start, or want to understand the realities of operating as a VA, this is for you.
Drawing on 20 plus years of experience as a virtual assistant, Tawnya answers the most popular questions about becoming a VA, including:
WHO is a VA?
WHAT services can a VA offer?
WHERE do VAs find clients?
WHEN do VAs get paid?
WHY do VAs need a marketing plan?
HOW do VAs grow their business?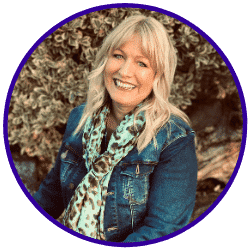 Spots Are Limited! Starts In…
This FREE training has ended, register below to be notified of our next one.
Hosted by Tawnya Sutherland
Tawnya Sutherland is the pioneer in the VA ecosystem with over two decades of experience in virtual assistance. Not only is Tawnya a six-figure virtual assistant she is also the creator of the VirtualAssistantCareer.com training system. Since 2003, Tawnya has taught thousands of people worldwide at VAinsiders.com to start their own virtual assistance businesses—nobody's been doing this longer. Tawnya has been featured across many popular media outlets, including Dr. Phil, Reader's Digest, Chatelaine, Entrepreneur and Redbook. Tawnya is the go-to crackerjack coach for Virtual Assistants at any stage of their game wanting to share, learn more, and scale their businesses into a profitable career.