Free VA Training …
What to Expect in a Career as a Virtual Assistant
During this information-rich 1 hour webinar based on Tawnya's own experience as a Virtual Assistant (VA) for the past 20 years, you will receive the answers to common questions most Virtual Assistants are asking today! #VAtraining
VA Level: Beginner
Date: Thursday, October 14th, 2021
Time: 3 PM Pacific Time / 6 PM Eastern Time
Presented By: Tawnya Sutherland
Attend and get answers to:
WHO is a Virtual Assistant?

WHAT services can a VA offer?

WHERE do Virtual Assistants find clients?

WHEN do Virtual Assistants get paid?

WHY do VAs need a marketing plan?

HOW do Virtual Assistants grow their business?

Q & A (Answers to those questions keeping you awake at night)
Owning a successful Virtual Assistant has given many VAs the freedom to earn an above-average potential income from the comforts of their home office. If you've ever been curious about what it would be like to be the boss of your own service business or just want to pick up some sweet strategies to help you grow your VA business, you won't want to miss this informational webinar.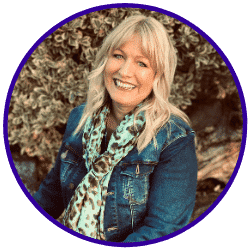 Spots Are Limited! Starts In…
About Tawnya Sutherland
Tawnya Sutherland is a six-figure virtual assistant, creator of the Virtual Assistant Career Success (VACS) Program, and founder of VAnetworking.com. Since 2003, Tawnya has taught thousands of people worldwide to start their own virtual assistance businesses—nobody's been doing this longer. Tawnya has been featured across many popular media outlets, including Dr. Phil, Reader's Digest, Chatelaine, Entrepreneur and Redbook. 
When Tawnya's not helping a Virtual Assistant scale their business you'll find her in beautiful British Columbia riding her motorcycle through the curvy mountain roads stopping only to rockhound for sparkly agates along some hidden creek bed.