FREE Virtual Assistant Training Business Webinars
Our Next FREE VA Training Webinar:
DATE: Thursday, February 22nd, 2018
TIME: 3:00 PM Pacific Time / 6:00 PM Eastern Time
CLICK HERE to convert to your timezone
Watch for an email shortly with a link to our webinar room. If you are already registered with us there is no need to register again you will be notified via email of the webinar room link.
Join us at our network for FREE training webinars to educate Virtual Assistants worldwide!
Topic: 3 Simple Steps to Building Your Perfect Package – Live Workshop
This live workshop is called "3 Simple Steps to Building Your Perfect Package" – but that does not really tell the whole story.
You see, this is actually about HOW TO DESIGN A BUSINESS-LEVERAGING SALES MODEL. Specifically, how to create packages to leverage your time, and in turn, how to create more income, more freedom, and work with better clients.
In the workshop, Lisa gets really SPECIFIC, shows you EXAMPLES of packages, and makes it highly ACTIONABLE. Plus, she shows you how the process works, EASY PEASY.
If a simple yet powerful concept is something that interests you, this is a perfect training to attend.
Speaker BIO: 
Lisa R. Wells is a marketing, operations and systems guide for female coaches, consultants, and virtual assistants. As a consultant and trainer since 2005, Lisa currently offers time-saving forms, planners, and ebooks, as wells as practical courses to grow your business and simplify the marketing and technical side.
Lisa is also a military spouse and mom to sons, Eddie and Brett. Originally from Southern California, she feels at home now in North Carolina but loves working remotely with clients all over the country. In her free time, she loves true crime podcasts, reading Stephen King novels, and breakfasts at greasy diners. You might also find her enjoying fireflies and lightning storms because – forget sunny days – cold and rainy ones are always when the magic happens!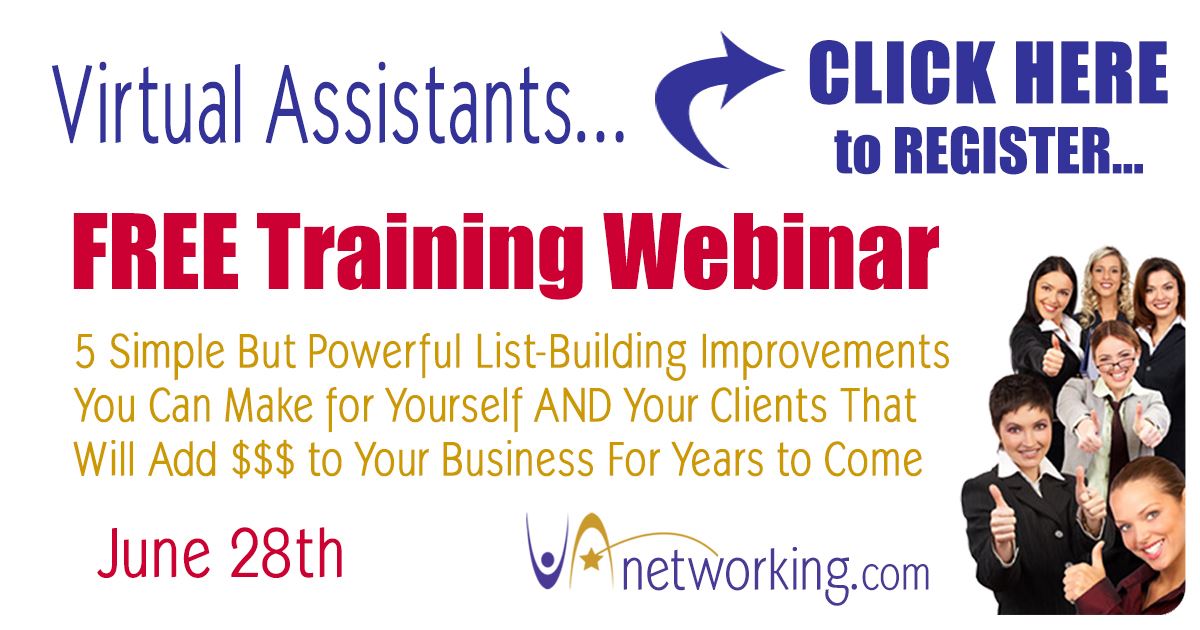 Upcoming VA Training Webinars
April 23-27th – VAvirtuosos.com our Virtual Assistant industry online conference.
---
Webinar Room Troubleshooting
Please be aware that it is very difficult to troubleshoot your problems during the webinars and most likely you'll be out of luck for help until the after the seminar is over. Therefore we highly recommend you arrive early to check your settings.. We can help attendees on a first come first serve basis up until 15 minutes before the webinar begins.
We use Adobe Connect webinar platform and if you find you are having technical difficulties in the webinar room click HELP tab on the upper right for resources to help you out
Please be respectful of the speaker and not type too much in the chat window during the webinar as the scrolling text can be a distraction.

There are two ways to communicate in this webinar room. First way is just to text type your message across to us in the General Chat Area. Second option is to click on the microphone at the top of your screen so it turns green, then you can speak. You can also mute it by clicking it again. Often times during training webinars we mute attendees to avoid background noise.
For sound and audio problems, run the Audio Setup Wizard under the Meeting tab in the webinar room.
Make sure your speakers are turned on. Sounds lame but 95% of the problems stem from the user's own computer settings.
Clear your browser's cache > Instructions here
Try a reboot too…for some reason that sometimes magically fixes everything ?
There will be a Q & A period after each webinar. Please hold onto your questions until the end and type them into the "Ask a Speaker Question" box if available.
While you are waiting for the webinar to begin, feel free to network and chat and get to know the others in the room by text chatting in "General Chat Area". Follow each other on Twitter, share urls, etc.
Feel free to follow us on Twitter and tweet out to your peeps any highlights of the webinar quoting the speaker if you like. Follow Tawnya @VAnetworking
Here's a video tutorial for our future speakers:
Enjoy the webinars! Tawnya Sutherland
PS: Still having trouble? If all else fails please put a ticket into our HELP DESK and we will answer within 24 hours.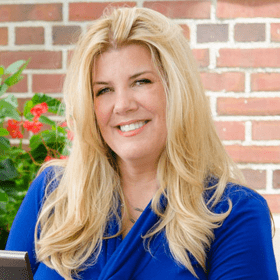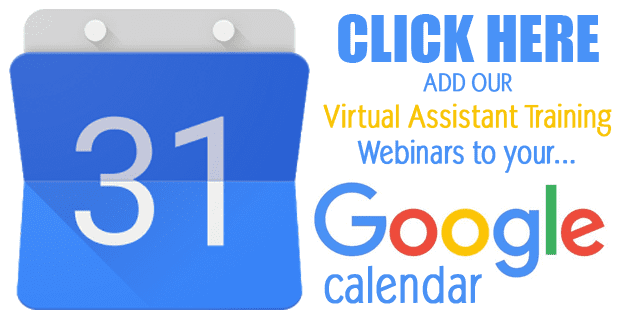 Want to Speak to Our Network?