Everything You Ever Needed to Know About Outsourcing Your Business to a Virtual Assistant
in 5 specialized ebooks
For Only $97

Plus, I'm Adding 6 Bonuses
Tawnya Sutherland, the VA Outsourcing Expert and founder of the world's largest online Virtual Assistant Social Network shares with you the knowledge, tips, tactics and secrets she's accumulated over the last 10 years on the right way to hire a Virtual Assistant and make it work!
All this to help you become less stressed and more profitable in your business.
If you know you already want this package, just click here to ORDER NOW.
Here's what you get in the Virtual Assistant Outsourcing Package…
Quickly Learn How to Outsource to a Virtual Assistant

If you are looking for less stress and more profits in your business, this ebook's for you. Learn what it takes to outsource your overload business successfully to a Virtual Assistant from the VA Expert herself, Tawnya Sutherland. She'll show you how to figure out what type of VA you need, where to find them, and how to work effectively together. A must have ebook for any business owner looking to work more productively, profitable and most importantly, free up their time to enjoy life.Whether you are looking for a general Virtual Assistant (VA) for the first time, a special project VA, or ways to maximize your existing virtual partnerships this eBook is your ultimate source for information.

How to Successfully Partner With a Virtual Assistant

We've compiled the best of the best authors on virtual assistance into one ebook to help you learn how to partner with a Virtual Assistant. Topics include:

General VA Info
Tips for Hiring a VA
Admin Tips For Your Business
Benefits to Partnering With a VA
Business Success Tips With a VA
Deep Thoughts About Virtual Assistance

Over 100 pages of sound advice from those who have already been there and done it successfully

One-a-Day VA

365 ways to utilize the services of a Virtual Assistant to help you have less stress and bring more profits into your business.Take one tip per day with your morning coffee and allow its outsourcing benefits to settle into your business throughout the day.Included is a year's worth of quick tips of how you can utilize the services of a Virtual Assistant in your business.

Top TEN Virtual Assistant Lists

Over 300 VA tips presented in a top 10 format giving you a quick prioritized reference guide surrounding the virtual assistance industry. Examples:

Top 10 Ways a Virtual Assistant (VA) Can REVOLUTIONIZE Your Business
Top 10 Questions to Ask Yourself Before Hiring a Virtual Assistant
Top 10 ways a Virtual Assistant Can Maximize Your Holiday Marketing Campaign
Top 10 Ways a Virtual Assistant Can Keep You Organized

Just like the David Letterman show yet all conveniently put into one ebook with over 60 pages of top tens!

7 Keys For Writing RFPs

Looking to retain a Virtual Assistant (VA) but don't have a clue what to write in your request for one?This eBook will help you learn how to successfully write RFPs so that you find the ultimate VA to help you get that next overwhelming project done quickly and efficiently!
And now for those BONUSES I mentioned…
BONUS 1: My most recent 1 Hour VIDEO Training on Outsourcing to a Virtual Assistant!
BONUS 2: Checklist: What Can a VA do For Your Business? – 200+ Service idea PDF form checklist which you can check off and email to your Virtual Assistant to help them understand how to help you better.
BONUS 3: The VA Profiler: A handy checklist to start your search for a Virtual Assistant for your business success.
BONUS 4: RFP Submission Template: Ready to hire a VA? Use this template to submit your RFP to our job board. It's free to submit.
BONUS 5: Evaluating Responses to RFPs Checklist: You've received some proposals and now you're wondering how to choose a Virtual Assistant for your project. Here's what you should consider before you decide who to work with.
BONUS 6: The VA/Client Outsourcing Agreement: To ensure you cover your business assets, I've included my own Outsourcing Agreement that you may personalize and use in your business with your new VA. It covers all the main working clauses like:
Engagement
Terms
Payment & Compensation
Covenant Not Compete
Confidentiality
Termination
Work Product Ownership
Severability, etc.
Get rid of the chaos that is making you lose money in your business.
Learn to take control of your business and delegate to a Virtual Assistant.
FREE up your spare time so you can do what you love doing most!
Invest in your business and learn everything you ever needed to know about outsourcing to a Virtual Assistant with my special offer today.
You'll receive the 5 ebooks above plus the 6 bonuses for only $97.



Check me off for this fantastic offer!
Only $97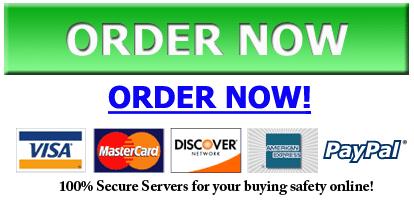 The term 'Virtual Assistant' may be new to some people, but increasingly businesses are using Virtual Assistants for many reasons ranging from word processing, to telephone answering, to budgeting, to mail management. They act just as a normal administrative assistant would, except that they work from their own office using communications such as phone, fax, mail and e-mail to send/receive information to/from you.
As the industry has grown, there is now such a wide choice of virtual assistants available, each with their own skillset and personal qualities. With such a pool to choose from finding one that is perfect for you should not be a problem, especially with all the information and tips we have provided for you in this  SPECIAL OUTSOURCING PACKAGE.
To your Virtual Success,

Tawnya Sutherland
Founder of VAnetworking.com