Have you been looking for another service to add to your Virtual Assistant business that will make you stand out and earn the income you desire?
Have you ever considered offering bookkeeping services?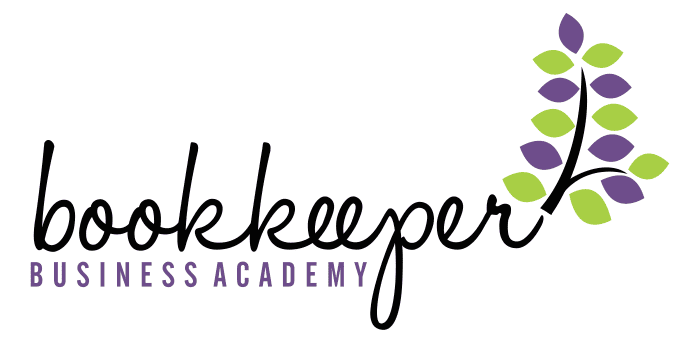 Bookkeeping has been around for hundreds of years and isn't set to go away anytime soon.
Every business today needs to keep their books up to date!
Unlike admin tasks that ebb and flow, offering this monthly service to your clients will ensure you a steady monthly retainer income you can count on.
When it comes to paperwork for a business, hardly anything is more important than the books. A business's accounting documents tell the owner whether they're making a profit or not, how to improve profits, and how much taxes they need to pay.
Bookkeeping is something that cannot be ignored in any business if you want it to run it well and run it legally. Many small businesses actually end up closing down due to poor bookkeeping practices when the tax bill comes due.
Your current clients are likely already outsourcing this task to a bookkeeper.
That is missed income for you!
How much more valuable would it be for them to give you this job? You know their business inside and out. You have been with them every step of the way and know the intricacies that a bookkeeper might miss. That is extreme value you could be adding and not just for your usual hourly rate.
For bookkeeping services you can implement value pricing. Simply put, that is charging based on the value of the service offered rather than the time it takes. With the proper pricing structure YOU could easily earn $75 per hour for your service without your client knowing the details. They will gladly pay for the value you are providing.
Your client's need you! Help your clients avoid dramas at tax time and help them increase their profits. This is a much sought-out service and if you truly understand independent contractors and small virtual businesses you'll be swamped with clients if you offer this service.
So what exactly does a bookkeeper do?
Really, it differs from job to job, but in general, they keep track and organize records on all the financial doings of a person or company.  Depending on the size of the business, you could be keeping all the financial records, or you could be more focused, by concentrating on an area like accounts receivable or accounts payable.
What kind of skills do you need to be a successful bookkeeper?
First and foremost you need to have a good attention to detail which Virtual Assistants are already well versed in.  When it comes to financial records, even a small mistake can cause big problems in the long run.
It used to be that bookkeeping was exactly that – keeping the financial books, but nowadays, pretty much everything has been digitized.  So, if you want to become a bookkeeper, it's important to learn how to use specific financial software too.
You already have many of the skills required to be successful such as: document preparation, file sharing, customer service, project management, and many other skills that you use on a daily basis as a virtual assistant will put you ahead of the game.
If you have the skills and the desire to be a bookkeeper, how do you get started?
Ideally, you should get a strong start by taking a reputable course on how to become a bookkeeper.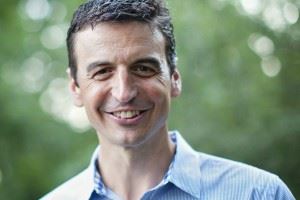 We recommend checking out Ben Robinson's Bookkeeper Business Blueprint 10-week course.
You can get a FREE sneak preview of this course coming up in September by reserving your spot for Ben's FREE, 3-Part Online Training.
This bookkeeping course is the exact blueprint you'll need to use to start and grow your successful bookkeeping business or simply add it to your repertoire of services offered. Ben covers everything right down to the bookkeeping know-how PLUS the marketing strategies to get you up and running successfully with a bookkeeping service business.
In this FREE online training you'll learn:
Do YOU Have What It Takes To Be Great Bookkeeper?
Your Income Potential As A Great Bookkeeper
A Sneak Peak Inside A Real Bookkeeping Business
What Separates GREAT From Average Bookkeepers
How Much It REALLY Costs To Start Your Business
The Exact Technology You Will Need As A Bookkeeper
Mindset You Need as a Successful Business Owner
Success Story: A Bookkeeper Business Academy Grad
Your Marketing Strategy to Get Clients: FAST!
How to Sell Even If You Hate Sales – Like I Do
The Power of the Niche Marketing
Your next Steps to Start YOUR Bookkeeping Business
Since 2001, Ben Robinson has trained 117 people to become great bookkeepers. And because the average bookkeeper makes $40,000/year, those men & women now have a money-making skill they can use for life!
Start your own bookkeeping business today!
Live life on your terms and earn a great living as a bookkeeper.
CLICK HERE to Take this FREE training to learn more starting September 10th:
Do you offer bookkeeping services in your business? If yes, let us know what you love about offering these services and if no, what's holding you back from offering bookkeeping services?