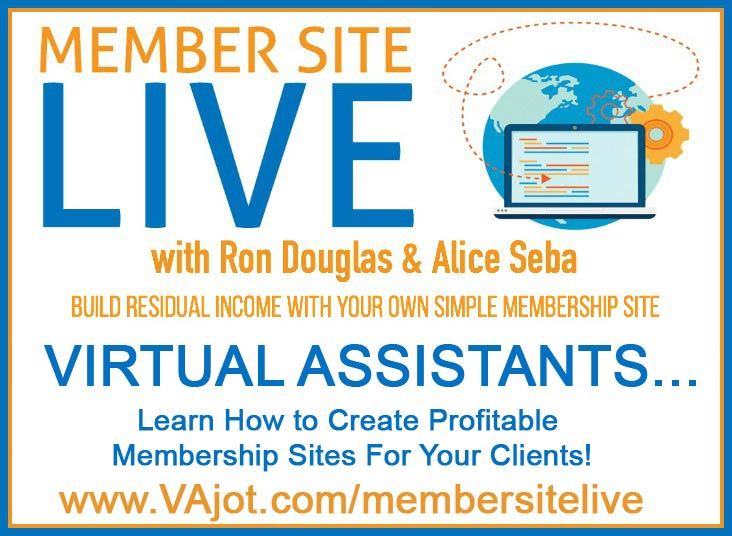 Why do clients want a membership site? Many online entrepreneurs will tell you that one of the best, if not THE BEST, ways to make money online is with residual or recurring income. Basically, that's money that you continue to make month after month on systems you have put into place.
It's the goal for a few reasons:
Once set up, the system takes minimal time and effort to manage…more time for family or hobbies!
Steady payments mean less financial stress.
Replace your regular 9-to-5 paychecks and get rid of the J-O-B
Residual income gives you cash to reinvest into your business or spend on the things you love.
An easy way to create this recurring income is by running simple membership sites. The problem is, a lot of people approach their membership sites the wrong way and either they don't gain traction or the income dries up soon after they start.
Well, a solution to this is the "Member Site Live Marketing Method" which you can learn all about at the end of this blog post plus grab some extra bonuses I've got for you.
If you are a Virtual Assistant working for a client who has a membership site (or maybe a client thinking of starting up a member site) you'll DEFINITELY want to read this blog post in it's entirety! It includes:
Benefits of a Membership Site
Common Membership Site Mistakes
How to Get and Keep Your Members
Let's get started talking about membership sites…
The problem is, a lot of people approach their membership sites the wrong way and either they don't gain traction or the income dries up soon after they start.
I've profited myself with a residual income by having a few membership sites for the past 13 years.

Examples: VAinsiders Club (monthly membership club for Virtual Assistants, VAVS Online Conference (Online Conference for Virtual Assistants) or VA Certified (Certification program for Virtual Assistants) or my Jeunesse Training Center.

These membership sites have allowed me to make money while I sleep, go out with my friends whenever I want or sneak off to my family cabin for the summer. AND No, it's not that difficult to set up a profitable membership site…nor does it take hours a day to manage!
Here's some tips and strategies to help you get started that I've put together…
Ways to Attract New Members to Your Membership Site
#1: What are the Benefits?
Clearly illustrate the benefits of the continuity program. Yes, the features of your product, membership, or service are important, but when asking them to sign up for ongoing payments, you really need to let them know the benefits. For example: save time, save money, excel at a skill, ease stress, have more stamina, etc.
#2: Give Low-Cost Trials to Get More People to Buy
Even if your subscription offer can be cancelled at anytime, people are often weary of getting hooked into a subscription of something they're unsure of. You can offer a free or a very low-cost trial to try it out. For example, Ron and Alice offer a $1 10-day trial to our Elite Writer's Lab program.
#3: Offer a Satisfaction Guarantee
A guarantee can go a long way into instilling more confidence to buy from your prospects. In the case of membership sites where you are delivering digital content, there are minimal costs per member that offering a 30-day money back guarantee, for example, is easy enough to do.
#4: Let Them Cancel Anytime
In addition to giving them a guarantee, make sure they know they can cancel anytime. If you feel your offer requires a time commitment (ex. 6 mo. contract on services or coaching), it's up to you, but in most cases there is no reason to make people feel tied to a subscription. They will more likely give it a try if they know they can get out easily. Then you just wow them with your content, so they'll stay.
#5: Get Your Customers to Promote
Set up an affiliate program that your customers are aware of. Here's the affiliate program I set up for my membership site. Yes, you'll be recruiting website owners to your affiliate program, but make sure it's also accessible by every day people who enjoy your products and not just affiliate marketers. Make the concept of the affiliate program easy for your non-internet marketing members to understand – it's simply a referral program where they can refer family and friends. Make it attractive by telling them they can earn enough cash to pay for their monthly membership, or even more.
Before you jump in to building, let's a take a look at some of the common membership site mistakes….
Mistake #1: Not Planning for Ongoing Content
A lot of membership site owners, start strong out of the gate, but then their ideas fizzle as they run out of content to provide their members. They key to this is to strategically plan a membership where your members need your ongoing support.
Mistake #2: Not Having a Continuous Marketing Plan
This is a big one. You see a lot of people launch their membership site with a big bang. They get a ton of new members and they work hard on delivering content, but suddenly, as members drop off, the income dries up.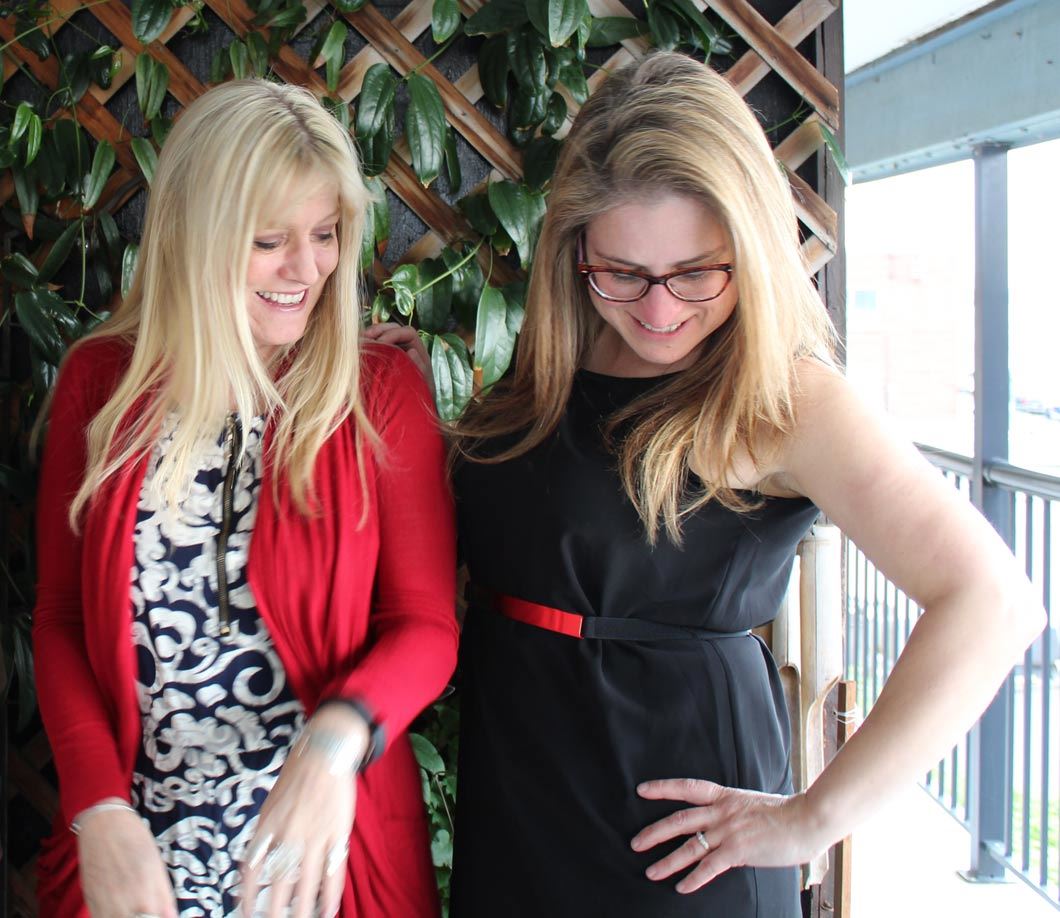 The good news is, my dear friend Alice Seba (we were trying to give you a good pose in that pic but just couldn't get it together LOL) and her business partner Ron Douglas have a unique "Member Site Live Marketing Method" to show you to bring new members without a lot of hard work, so you can truly experience consistent and reliable income. More on that soon, but the key here is, that content creation AND marketing are both important parts of having a successful membership site.
Mistake #3: No Member Retention Plan
It's true that not every member will stay with you forever. But there are things you can do to encourage people to stay on…and you have to plan that strategically.
You can grandfather your charter members at a lower rate they can keep as long as they stay active. You can boost the value of the membership as you grow, so your long time members will see tremendous value in staying with you. You can also work to grow a community that your members love being part of and would hate to leave.
How do you KEEP the members you have?
Over time, your members will inevitably start dropping off and it's important to continuously bring in new members (don't worry, there are simple ways to do this). But there are things you can do to keep more of your members.
#1: Give them great value.
That sounds pretty obvious, doesn't it? Just don't forget it or you'll have people leaving en masse. If you are making a content-based subscription, make sure your content is valuable and usable. If you are offering a service, make sure it's timely and reliable. Make delivering value your priority and be responsive to your members changing needs.
#2: Sell products that make it difficult for your subscribers to decide to cancel.
Of course, we're not talking about holding your customers' credit card numbers hostage, but about creating types of products and services that make it hard for them to make the decision to cancel. For example, storage of their data, content they've published, a service you perform that they need, etc.
You can also achieve the same results by building a solid community that your members love being a part of, so if they leave, they'll lose out on that community.
#3: Grandfather your members.
Offer lower introductory prices that are grandfathered for existing members, making sure your the prices are still profitable. When you raise your prices, grandfather older members with their lower price and state they will keep that price as long as they keep their subscription active.
The strategies can keep members faithful to you for a long time. Ron and Alice have memberships they started many years ago and still have a lot of charter members because of the value they get. These people are also great cheerleaders for what they offer and refer new members as well. It's a win-win for a number of reasons.
#4: Offer more goodies as costs and time allows.
As you grow and have the cash flow to invest more into your membership, bulk up the value of your subscription on a regular basis. It could be by providing more content (even if you sell a physical product), support and interactivity. This will keep your current subscribers hanging on because they keep getting more value and it will also attract new members who are getting extra perks.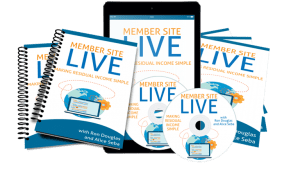 It's much easier to serve current members and have them refer new members to you than it is to constantly work to sell a new product.
Want more membership site strategies like this?
Let me introduce you to my dear friend Alice Seba and her business partner Ron Douglas who share over 20 years experience marketing membership sites. They will show you plenty more strategies like this in their "Member Site Live Marketing Method" Program.
Their step-by-step training program involves creating and profiting from simple membership sites. Emphasis on the word "SIMPLE" here. Ron and Alice understand the need for easy-to-follow yet profitable systems.
These two will help you choose the best idea for your membership site. The training also offers a LIVE demo where Ron will be building and promoting a simple membership site from scratch. This "over the shoulder" inside look is like being right there in the office with them…and it's how you know this isn't just theory. This is something they'll put together quickly, right before your eyes. I can't wait to see it myself. And if you still aren't comfortable with the tech (and I promise, it's not that hard as I've done it a few times myself already), Ron and Alice will even set up your membership for you.
You are ready to make serious money online, without the endless grind of work, work, work
You want residual income, so you have more time for the important things in life
Want to learn a proven method and actually see the creation of a successful membership site, instead of the theory that most people teach
Don't want to deal with complicated technology to set up your membership site (Ron and Alice will even set your site up for you, if you'd like)
BONUS BONUS!

To make it even easier to apply what you learn in Member Site Live, I've arranged for some exclusive affiliate bonuses for you. Here's what you'll get one you order through my link:

$100 Private Label Rights (PLR) Content Voucher: To create and market a membership site, you need content. To make it easier, you'll get a $100 voucher for pre-made PLR you can use for your member content, promotions and more.
Niche Market Research Tools: Identify the right niche before you start you membership to ensure a winning idea. You'll get the 29-page niche research guide, checklist and workbook to make their work much easier.
Video Sales Letter (VSL) Scripts: Video is proven to convert more prospects into customers and you'll get two scripts make your own VSLs. One script for their main offer and one for the upsell.
The Keys to Membership Site Success Interview: Here's an interview and full transcripts with membership site guru, Ryan Lee. This interview shows what it really takes to generate dependable income from a membership site.

Once you've completed your registration for Member Site Live, you'll find the bonus on your download page that comes with your order receipt. It's the perfect head start to getting your membership site up and running.
Get started building membership sites for your clients today!
Forget working so darned hard all the time. Work smart and get yourself in on this training. As you can imagine, with live training, spaces are limited, so grab one while you still can.